Skegness revealed at 'dirtiest beach' in the UK in new survey
Skegness has been named as the dirtiest beach in the UK in a survey launched ahead of this month's Great British Beach Clean.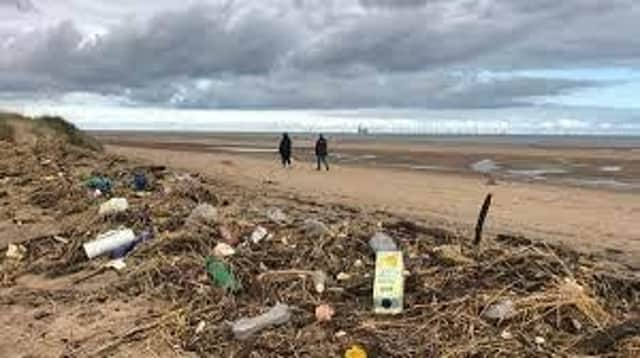 The research was undertaken by Cleanipedia, who set out to explore where the cleanest and dirtiest beaches.
To do so, the researchers examined TripAdvisor reviews for beaches with mentions of 'clean' and 'dirty' and associated keywords.
The shock result comes Keep Britain Tidy announced in May that in the coveted Blue Flag and Seaside Awards 2023, Mablethorpe, Central Beach in Skegness and Central Beach in Sutton on Sea had all retained their Blue Flag awards from last year.
No other Lincolnshire beaches were included in Cleanipedia's list of dirty beaches – or the list of cleanest beaches.
The Great British Beach Clean runs between Friday, September 15, and Sunday, September 24, is a 10 day-long initiative organised by the Marine Conservation Society, which encourages the public to help up with cleaning up the UK's beaches.
Overall, researchers said there were few mentions of dirt-related beaches, painting a pretty positive picture.
However, nearly 5% of reviews about Skegness mentioned dirt-related keywords, such as 'dirty', 'filthy', 'rubbish', 'litter' and 'trash'.
The top 10 dirty beaches were
2 Margate Main Sands – 4.69%
5 Formby Beach, Liverpool – 40%
6 Warkworth Beach – 2.97%
7 Weston-Super-Mare Beach – 2.88%
8 City Beach Aberdeen, Scotland – 2.84%
9 St. Anne's Beach, Lytham Saint Annes – 2.66%
10 Clacton-on-Sea Beach – 2.51%