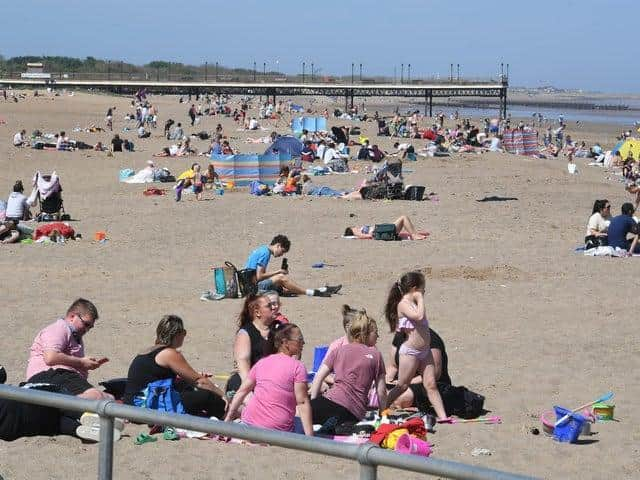 A heatwave is promised for Skegness this week but we may not see scenes like this from last year as it is not expected to stay for the Easter Bank Holiday.
The Met Office says we can expect the weather to be fine, sunny and very warm today - and even warmer tomorrow - before the temperature gets cooler for the Bank Holiday weekend.
Although it's exciting to have higher temperatures, Barcelona is not too far behind, with a high of 18C, rising for the weekend.
High temperatures in Skegness today will be helped as the winds are only expected to be light.
After a fine end to the day, it will stay dry overnight with clear spells and light winds. Turning chilly, especially in the countryside. Minimum temperature 6 °C.
Fine on Wednesday with sunny spells and light winds allowing it to become very warm again through the afternoon. Maximum temperature 21 °C.
Outlook for Thursday to Saturday:
A cloudy start on Thursday but turning brighter and much colder. Thereafter remaining chilly but dry with some sunny spells by day but cold overnight with a risk of frost.