SKEGNESS STANDARD READER PICTURE: Some subtle seaside symmetry
This week's Reader Picture was shared with the Skegness Standard by John Bright.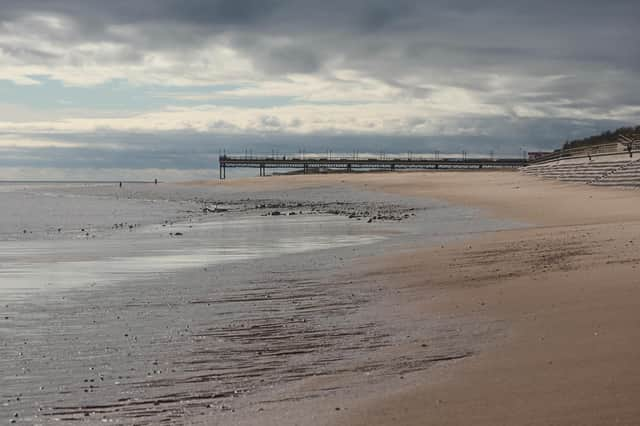 It shows an almost empty Skegness Beach, with just a couple of figures close to the horizon.
In the midground, a group of birds can be seen in the shallows of the water.
In the distance, of course, there is Skegness Pier (with one or two people on it too).
There is some subtle symmetry here – above the horizon, the clouds form a horizontal arch with a patch of blue sky in the middle; below the horizon, the sea makes an arch on the sand with a patch of brighter water in the middle.