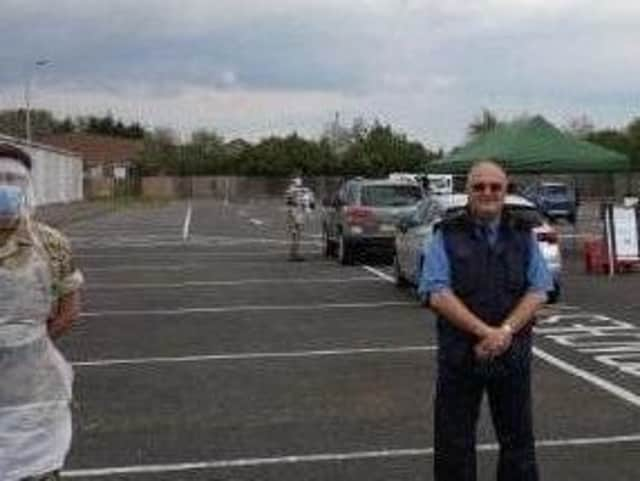 Lincolnshire County Council's director of public health Professor Derek Ward, however, said it was hoped to be around the size of the Lincolnshire Showground testing site.
Skegness already has a mobile testing site, but with the new tier 3 designation for the whole of Lincolnshire, areas with high cases will get a six-week testing capacity boost.
Professor Ward said: " We were in conversations about increasing our testing capacity anyway, we've been good at getting in our requests early and we've had pretty good coverage in our mobile testing units.
"We moved one of those into Skegness considering what we were seeing in the district, and on the back of that we had conversations with the government about […] can we actually get a bigger testing facility more permanently whilst we're still in the pandemic in Skegness?"
He added: "That is progressing well, so I can't say it's definitely going to happen, but it's only progressing well."
Grantham and Gainsborough recently started work on new testing sites due to open this month and another has been announced in Boston.
They will join two others at the Lincolnshire Showground and the University of Lincoln, meaning the county will have eight permanent sites.
Around 25,000 tests have been carried out every week across the county. The last seven days showed an 8.4% positivity rate — around 2,100 cases.
It's down from a 12% positivity rate at the peak of the latest wave between November 17-19.