Skills of bygone days celebrated at Gainsborough's Heritage Festival
Gainsborough was a hive of activity during the Heritage Skills Festival as residents, children and visitors flocked to the town.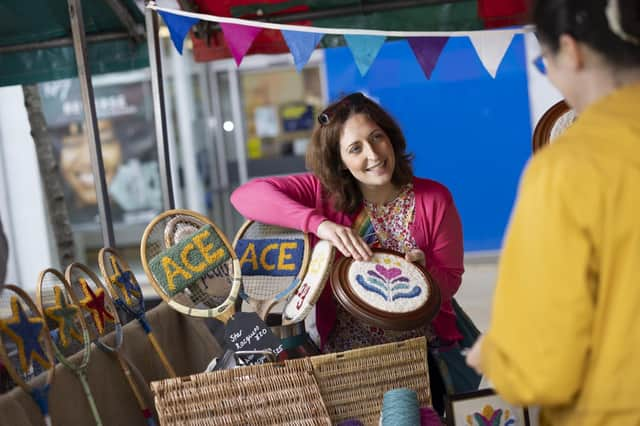 People were given the opportunity to see skilled craftsmen showcasing the rare traditional crafts that are thriving in the region and some even had a go themselves.
Mick Grundy, Gainsborough old Hall Manager said he was delighted to be part of the Heritage Skills Festival as the Old Hall hosted an open day to support the event.
He said: "We have worked collaboratively with West Lindsey District Council to support the festival and it has been absolutely fantastic for the local community to see some of their local history.
"This weekend has enabled so many people to see what is on their own doorstep and shows that heritage is for everyone."
Theresa Workman, Heritage Skills Festival coordinator at West Lindsey District Council, said: "It has been a pleasure to team up with Gainsborough Old Hall, The Old Nick Theatre, Crafts 'n' Coffee Gainsborough and the fantastic tutors like our own local Laurence White of Shedtime, Grantham Danserye, along with the whole array of East Midlands talented artists who shared their skills.
"Thank you to everyone involved and we look forward to seeing everyone again in 2024."
This free event has been made possible by Gainsborough's Townscape Heritage Initiative, which is funded by the National Lottery Heritage Fund, and also by the Government's Levelling Up Fund. We would like to thank all players of the National Lottery.
Laurence White, from Shedtime, held a leather workshop at Gainsborough Old Hall, and he said: "As someone who is based in Gainsborough, it is nice to be able to be able to get involved in a festival that is on my own doorstep.
"I hope the festival becomes an annual event. For me personally hosting a workshop in the Old Hall is a dream come true. Delivering a heritage skills workshop in a heritage setting doesn't get better than this."