'Skydive five' take on challenge to raise funds for Naomi's Garden
A group of friends have taken on a daring skydive to raise funds for a permanent home for Naomi's Garden in Manby - the only conductive education service in Lincolnshire.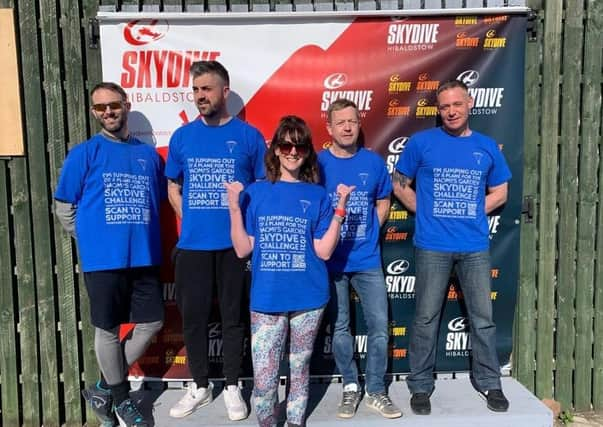 On Saturday April 17, Sarah-Jayne Walker, Richard Lock, Dougie Smith, Daniel Wileman and Dave Ward faced their fears by skydiving to raise the funds, following three setbacks due to the coronavirus restrictions.
The skydives took place 15,000 feet above Hibaldstow, with exhilarating free falls of up to 120 miles per hour.
Sarah-Jayne told the Leader: "The weather was beautifully clear for the jump and we were relieved to be given the go ahead.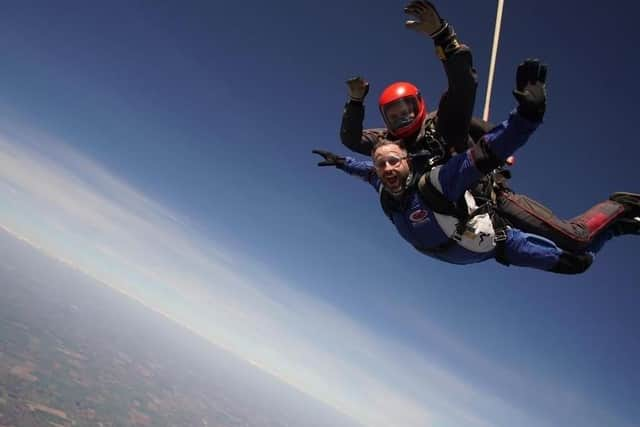 "This skydive was to continue to raise money for Naomi's Garden's permanent home in Manby. We raised nearly £3,000 between us!
"This money will go directly to the work needed to move into the building and also the new equipment to cater for the families who are waiting to access us."
Sarah-Jayne continued: "Naomi's Garden is the only Conductive Education service in Lincolnshire, providing sessions for children and adults with neurological disorders such as Cerebral Palsy, Parkinson's, Dyspraxia and genetic disorders.
"Our next challenge is the National Three Peaks in June! We hope to raise the remaining funds we need for our building.
"As a team we would like to say a huge thank you to our community both far and wide for sponsoring our jump.
"We would also like to say a huge thank you to the Co-op for picking Naomi's Garden as one of your local causes."
Naomi's Garden was set up in 2010 as a memorial to 11-year-old Naomi Rebekah Franklin who had cerebral palsy and sadly died in 2007.
• If you would like to donate Naomi's Garden, you can find out more information by visiting www.gf.me/u/xqi489.