Slavery and trafficking risk orders are handed to the owners of two Lincolnshire car washes
The orders were made following a multi-agency investigation at two premises in the county.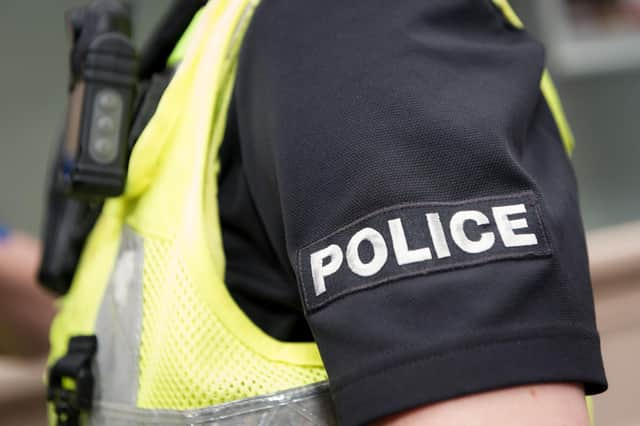 The owners of two Lincolnshire hand car washes have been handed Slavery and Trafficking Risk Orders (STRO).
A spokesperson for Lincolnshire Police said: "Boston Magistrates' Court approved the application from the Gangmasters and Labour Abuse Authority (GLAA) for interim orders against Seiwan Mohammadi, 25, and Rebin Hayderi, 35, at a hearing on Monday, 23 October.
"The pair own the Best Hand Car Wash on the A158 in Horncastle and the Spilsby Hand Car Wash on Ashby Road, Spilsby.
"GLAA officers conducted a multi-agency investigation with Lincolnshire Police and Immigration Enforcement over the last 12 months.
"Investigators found car wash workers with no right to work in the UK being paid below the National Minimum Wage and not in possession of written contracts."
The STROs prohibit Mohammadi and Hayderi from recruiting anyone who does not have legal status to work in the UK, or procuring, coercing or instructing someone else to do so on their behalf.They must also not employ anyone who does not have a valid National Insurance number or arrange the travel or transport of anyone to work, unless it is for immediate family members.
The spokesperson went on: "Mohammadi, of Bridge Street, Horncastle, and Hayderi, of Grand Sluice Lane, Boston, must retain written records of all employees and provide them to the GLAA, police or Immigration Enforcement upon request.
"They must pay all car wash workers at least the National Minimum Wage and provide wage slips to them.
"The pair must allow entry during business hours to the three enforcement agencies so they can inspect conditions and speak with workers at the car washes."
The final part of the orders compel them to inform the GLAA of any change of address for any car wash owned, managed or controlled by them.
A hearing for full orders against both defendants will be held at a later date.
GLAA Investigating Officer Lee Dalton-Gooding said: "Slavery and Trafficking Risk Orders are civil orders against individuals who pose a risk of harm from committing modern slavery offences.
"We are pleased the court agreed with our assessment that the orders were necessary and proportionate in protecting vulnerable workers and communities from the harm of labour exploitation.
"Stopping worker exploitation is our primary focus as an organisation and we will ensure the orders are robustly monitored with the support of our partner agencies."
Chief Inspector Rich Nethercott of Lincolnshire Police said: "We continue to work with partners which is paramount to securing STROs. The work we carry out makes a real difference to the people, communities, and helps make our county a safer place for them.
"Working with partners, we visited this car wash a number of times and people were located who had no permission to work in the UK due to their immigration status.
"These were all vulnerable people. People have been working long hours for little or no wages and not able to provide convincing accounts as to how they have come to be at the car wash.
"They would be very unlikely to ask for any help from any authorities due to their status and are in a very vulnerable position. Despite repeated engagement the working practices have not changed, and they continued to exploit workers.
"Several of the legitimate workers on site also disclosed that they were being paid below minimum wage."
Breaching a STRO is a criminal offence carrying a maximum penalty of five years in prison.
Anyone who suspects workers are being exploited for their labour should contact the GLAA by emailing [email protected] or by using the online reporting form.