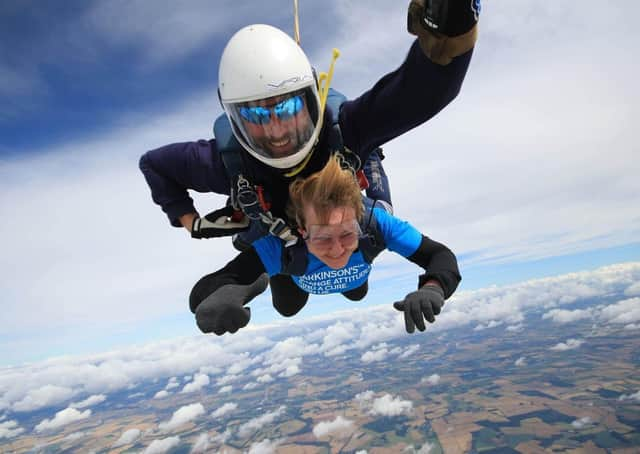 Katie Gyles, 38, took on the sky-high challenge at Sibson Airfield, near Peterborough, in aid of Parkinson's UK.
Katie was inspired to raise funds for the charity by the support it has given her father, Neville Chapman, of Laughton, near Folkingham, following his diagnosis with Parkinson's.
The sponsored parachute jump represented the second part of a fundraising effort for the cause, organised with partner Anthony Wood, 42, following on from a snooker tournament held earlier in the year.
Together, the events have raised £1,101 for Parkinson's UK.
Katie and Anthony's next planned joint-fundraiser will be the London Landmarks Half Marathon in 2021, through which they will be raising money for the Lincs & Notts Air Ambulance. In addition, both have skydives in mind.
In a joint statement, they said: "We both would like to thank everyone for supporting us in raising such a fantastic amount of money for Parkinson's UK."
To donate to the fundraiser, visit www.justgiving.com – search for 'Katie Gyles'.
Parkinson's UK works to improve care, treatments, and quality of life for people with Parkinson's.
For more on the charity, visit www.parkinsons.org.uk