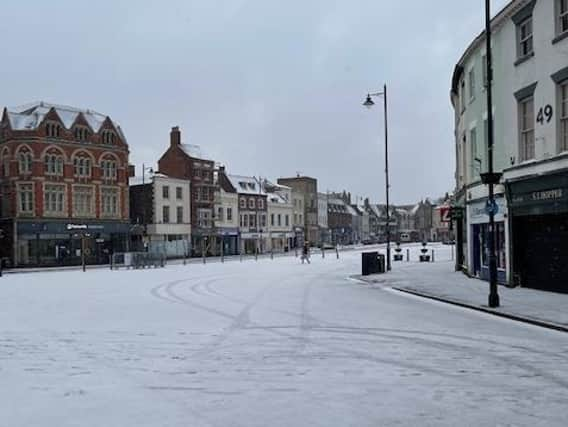 The town seems to have escaped the worst of it so far, but police are urging motorists across the county to only make essential journeys.
The bitterly cold conditions are a result of strong easterly winds from Storm Darcy, which have left some parts of the UK at around freezing.
Although it is expected to hit the south-east of England most severely, an amber warning is in place for the East Midlands until 2pm.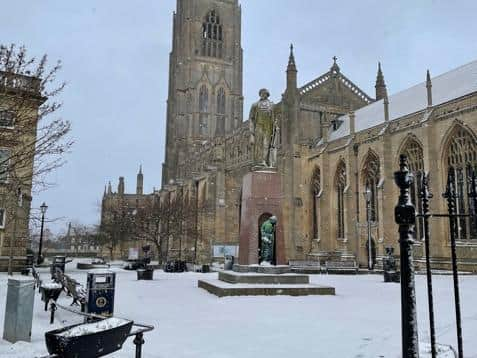 A number of school closures have been reported across the county by BBC Radio Lincolnshire, including St Mary's Primary School in Boston, as well as Friskney All Saints Primary School. As of 9.30am, more than 30 were reported closed around the county.
Lincolnshire Police warned motorists to take care on roads throughout the county. By 9.30am there had been 22 collisions reported on the county's roads.
A force spokesperson said: "Please take care out on the roads today and drive to the weather conditions. Since 0700hrs we have had a number of RTCs reported and incidents with vehicles stuck due to snow. We will update throughout the day
"Stay safe and take care. If you can reschedule your essential journey, please do."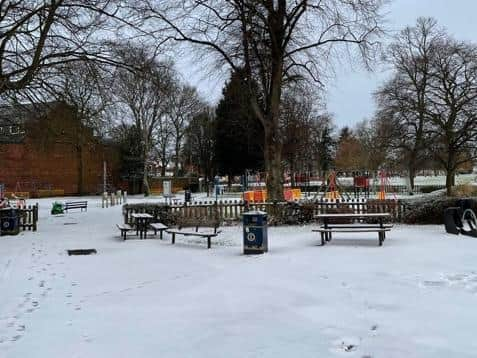 The Covid-19 vaccination centre at Princess Royal Sports Arena remains open at the moment as usual for pre-booked appointments.
Boston Council said waste collection crews were out on the road as usual, but asked people to bear with them.
The council tweeted: "All waste collection crews are out on the road as usual today. If it's your day for collections, please make sure it's all out and ready. The weather isn't on their side today so please bear with them. Thank you."
Share your snow pictures with us on our Boston Standard Facebook page or send them to [email protected]