Social distancing applies in the countryside – plea to protect rural areas from coronavirus
Walkers making use of the region's public rights of way are reminded how they can help keep our countryside and open spaces free from the coronavirus threat.
Watch more of our videos on Shots! 
and live on Freeview channel 276
Visit Shots! now
With another Bank Holiday weekend coming up on Friday, May 8 and signs that the Government is preparing to ease lockdown restrictions, there are concerns that people may be planning more country walking trips.
Of an estimated 225,000km of recorded public rights of way in England and Wales, 4,000km are in Lincolnshire.
In North East Lincolnshire alone, there are 200km of public rights of way, including 140 footpaths and 61 bridleways.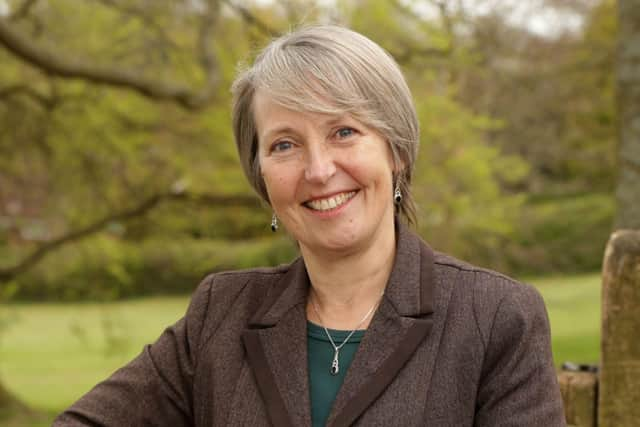 Across the Humber region, Visit Hull and East Yorkshire promotes more than 250 routes for walkers, all of them being public rights of way.
The National Farmers Union (NFU) has already raised the issue of an increased use of footpaths running through, or close to farmyards and fields where people are working.
In response, The Department for Food and Rural Affairs, (DEFRA) has provided an option for farmers to offer alternative routes and has issued notices for landowners to alert people to the appropriate guidance.
Natural England has also issued guidelines, echoed by the Ramblers Association at a national level and by its Lincolnshire branch, which is aware of walkers being asked to take alternative footpath routes.
Flora Bennett is a Partner and specialist within the Agricultural Property team at Wilkin Chapman solicitors.
Louth-based, her family has a holiday business on their working farm, which sits between the Lincolnshire Wolds and the east coast.
There are several public rights of way on the family farm, including the popular 'Round Louth Walk', which passes a farm cottage and holiday accommodation.
A member of the Greater Lincolnshire LEP's Visitor Economy Board, Flora echoed the advice given by the NFU and offered some more from a legal perspective.
She confirmed that clients had contacted her about walkers not social distancing on public rights of way.
Flora said: "From a personal and a professional viewpoint, I understand these concerns. We all want people to enjoy our beautiful rural areas and we know it is tempting for people to drive or cycle to find open space.
"However, and with social distancing likely to remain long after the present lockdown is eased, people must remember that public rights of way may run through farms where others live and work. These are often narrow footpaths with fences, styles and gates which involve human contact to open or cross."
Offering advice to landowners, Flora said: "The general rule is that public rights of way must be kept open, but there are things people can do to protect their position.
"The first thing is to check whether the route used is a 'right' or whether people have just been using it without permission to do so."
A search of the definitive map would establish that, and further legal enquiries could be made to establish the possible creation of prescriptive rights of way – granted if an unauthorised walkway has been used for more than 20 years, explained Flora.
She added: "However, that aside, it is appropriate for us all to follow the advice already issued.
"Perhaps gates can be tied open, where safe to do so, or temporary alternative routes can be offered where there are obvious bottlenecks.
"Sensible precautions may make all the difference and of course, we must appeal to everyone to adhere to the present lockdown and social distancing measures. "They apply to the countryside just as they do in the urban areas and there must be respect for the people who live and work on the land."
Stuart Parker, Area Secretary of Lincolnshire Ramblers, said the group was keen to ensure the responsible, co-operative approach that land managers, owners and walkers had largely shown, continue.
Mr Parker said: "We have asked that people do try to avoid walks which take them through farmsteads or where people may be living.
"Generally, everyone is very understanding and has been respectful when asked to take alternative routes."
With all Ramblers group walks and volunteer activities currently cancelled, and with the popular Lincolnshire Wolds Walking Festival taking a pre-planned break in 2020 anyway, Lincolnshire Ramblers continues to recommend that walkers practice social distancing and continue to 'stay local' when taking their daily exercise.
When it came to temporary footpath diversion, the Lincolnshire Ramblers is keen to see landowners contacting the appropriate authorities to ensure re-routing is organised properly.
This would normally be done in association with the Countryside Officers at county council or unitary authority level, advised Stuart.
The latest Ramblers Association advice for walkers can be found here :