Spandau Ballet star Gary Kemp finds guitar in Horncastle shop
It's true – to cut a long story short, a Spandau Ballet star is set to retrieve his long-lost guitar from a Horncastle shop for a sizeable donation to charity.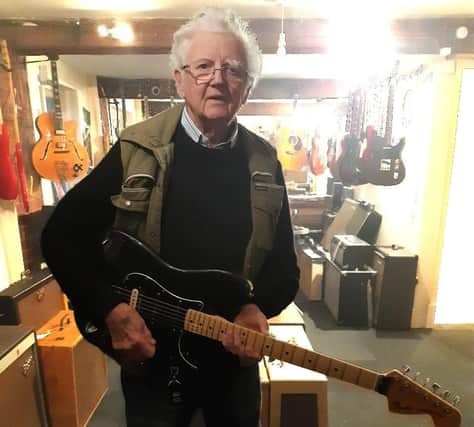 Norman Mitchell, 75, has run the Old Hat guitar shop on East Street for many years, and his own personal collection of guitars, some of which date back to the 1960s, formulates an incredible museum in the upstairs room – which can be viewed by any time by guests for a donation to Cancer Research UK.
This is a cause close to Norman's heart as both he and his son, Norman Jnr, have both battled clear cell carcinoma, a type of kidney cancer, for which Norman Jnr is receiving treatment at Leicester Royal Infirmary, and he is also receiving treatment for melanoma.
Over the years, Norman Snr has raised thousands of pounds for the charity, and now, the fund is set to receive a huge boost from none other than Spandau Ballet star Gary Kemp.
Three years ago, Norman explained, he discovered Mr Kemp's guitar on a stall in Portobello Market in London, and paid £790 at the time to install it in his museum alongside instruments from A-list musicians including Hank Marvin, ZZ Top, Showaddywaddy, and many more.
But then, a member of the public visited Norman's museum recently and spotted Mr Kemp's guitar.
They then contacted Spandau Ballet's management team, as it emerged that Gary had been trying to get his guitar back for some time, and his team asked Norman if they could buy the guitar back.
"They said they would re-imburse me what I paid for it, and I said I'd give the money to Cancer Research so they are donating the money straight to charity on Gary's behalf, which is brilliant," Norman said.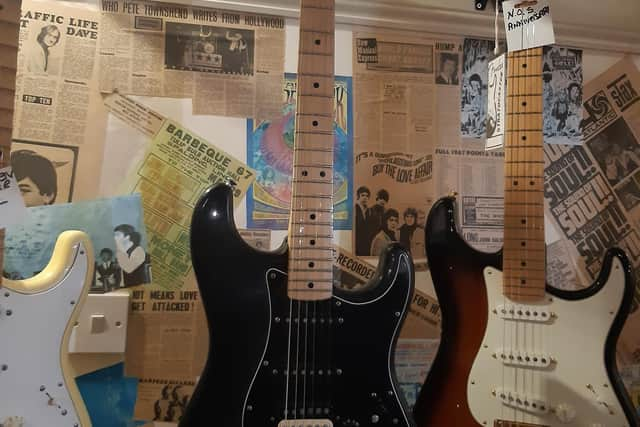 "It's a generous donation and in all the time I've owned it, it's contributed money to the Cancer Research over the years as people have donated money to come and see it."
Norman had arranged for Mr Kemp's representatives to collect the guitar from Lincoln train station, along with a cheque, on Friday October 20, but the flooding caused by Storm Babet meant the trip had to be cancelled with another date to be arranged shortly.
As a replacement for Mr Kemp's guitar, Replay Records in Grimsby have donated two rare Spandau Ballet vinyl albums, which the band are set to sign, and one will be kept in Norman's museum, while the other will be donated to Cancer Research UK to be auctioned off, with all proceeds going to the charity.​