Speedwatch trainees wanted for Rasen scheme
Speed continues to be a much talked of topic and now Market Rasen Town Council is ready to put the next phase of their speedwatch plan into action.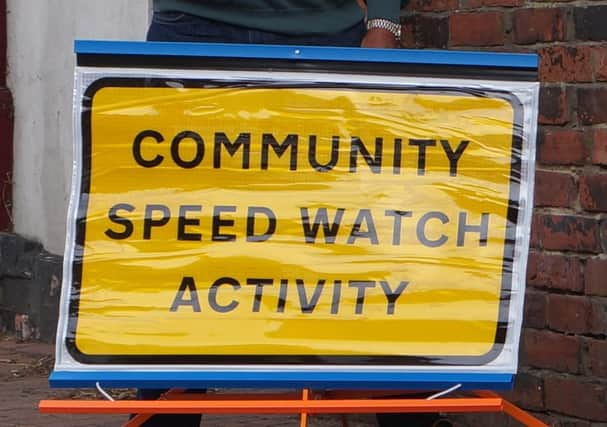 The council launched the scheme last summer after concerns were raised about the speed of vehicles coming into the town on all of the major routes.
Now, with investment into the equipment needed, they are looking for volunteers to come forward and take part in the initial training.
Town mayor Coun John Matthews said: "This is something that will benefit the town as a whole - and particularly help increase safety near our schools."
Coun Matthews has previously described the situation in Willingham Road, outside De Aston school, as 'dangerous' and 'horrendous'.
To be known as Rasen Speed, the scheme will covering Market Rasen, Middle Rasen and out to West Rasen.
Once the initial training is done, various locations will be submitted to the police for approval as speedwatch sites.
Volunteers willing to take part in the scheme are asked to meet in the Festival Hall car park at 3.30pm on Tuesday, August 11.
Town clerk Lucy Waller said: "The police do not feel this training can be delivered remotely, so the indoor elements of the training will take place in the Festival Hall, with all relevant social distancing and health and safety measures in place.
"Volunteers are asked to confirm attendance by contacting me, so we can ensure sufficient social distancing is in place."
Call Lucy on 01673 842479 or email townclerk@market
rasentc.co.uk.