Spilsby band The Threads feature on 'Into Tomorrow' box set with Mod era stars including Paul Weller
A Spilsby group is being featured on a new four CD box set celebrating the Mod era.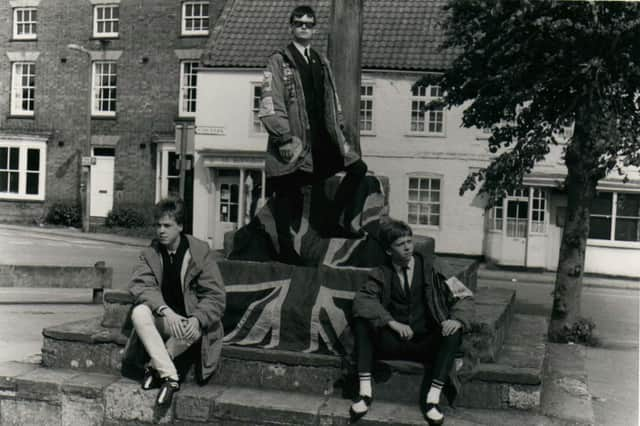 'Into Tomorrow – The Spirit of Mod 1983-2000' has been released by Cherry Red Records, featuring The Threads, along with an all-star cast including Paul Weller, The Undertones, The Style Council, Fine Young Cannibals, Supergrass, The La's, Ocean Colour Scene, Primal Scream, The Stone Roses, Inspiral Carpets, The Charlatans, Kula Shaker and JoBoxers.
The Threads was formed in 1982 by Paul Hooper-Keeley after he bought his first guitar from a holiday job working in the kitchen of the Grosvenor House Hotel and Imperial Café in Skegness.
Born in Firsby, and previously attending Great Steeping School, Paul was joined by Tim Mitchell-Smith whilst they were both pupils at King Edward VI Grammar School in Spilsby.
Many of their early shows were at Gerald's Youth Club on Boston Road or at the Youth Wing at the Franklin School.
Their most successful line-up was formed in 1985, with Tim and Paul ijoined by Guy Brader (lead guitar) and Tony Wheeler (drums) from Boston and Michael 'Myk' Bull (Organ/Piano) from Gainsborough.
The Threads' 1987 LP, 'As Yet Untitled', got to number eight in the charts at Herrick Watson Record Shop in Skegness – one place ahead of Paul McCartney's Greatest Hits album.
The group signed to Unicorn records and released several records between 1985 and 1991, playing across Europe as well as touring the UK several times. They reformed in 2000, when their anthology CD, 'Step Back In Time', was released by Detour Records and played at the Small Faces Convention in London and Party In The Park in Boston, releasing a new seven inch single on Twist Records.
In recent years, Germany's 'Time For Action' Records released a 'live' double album of shows from the 80s, followed by a triple rarities album. Detour Records also released a picture disc seven inch last year to mark The Threads' 40th Anniversary, when they got together again to play to a packed venue in Chesterfield,
The Threads will be recording a new four-song EP for Heavy Soul Records in December.