Splendid steampunks from Horncastle and Sleaford take over Walled Garden
The fierce and fabulous steampunk worlds from Horncastle joined forces with their Sleaford counterparts to paint the gardens red.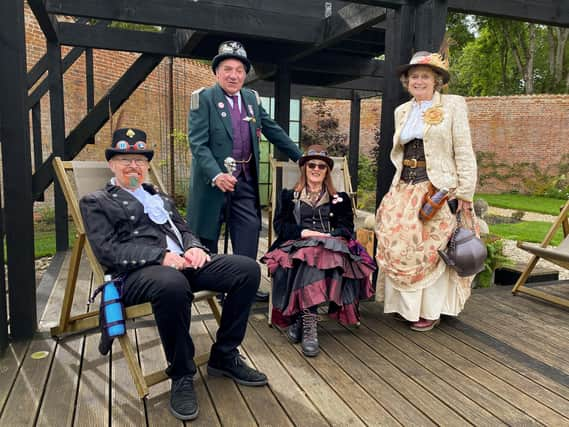 The Horncastle-based Fenwold League of Splendid Steampunks (FLOSS), in conjunction with The Splendid Sleaford Steampunk Society, organised a trip to the Walled Gardens in Baumber on Sunday September 25.
As well as enjoying the beautiful gardens and enjoying tea and cake, the splendidly-dressed steampunks also invited local photographers to take photos of their visit.
Captain Nathaniel Skirmish, founder of FLOSS, said that their excursion was a great success: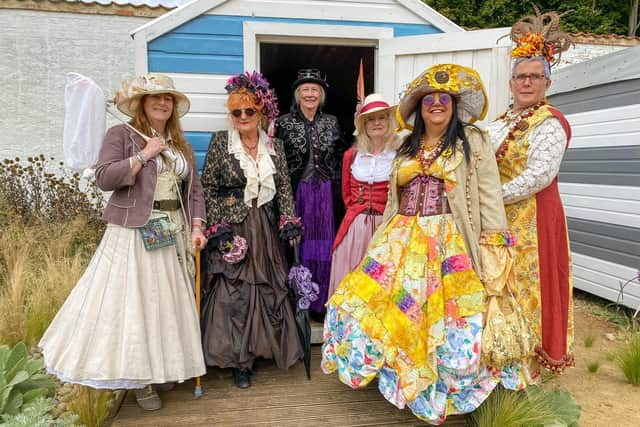 "We had Steampunks come from many local groups for a day out in this stunning setting near Horncastle to enjoy tea, cake, and a promenade.
"Our invited photographers spent four glorious hours with us taking some brilliant shots, and they all had a great time enjoying the experience, the surroundings and the scrumptious delights of the tearooms!"