Spotlight on inshore lifeboats as RNLI celebrates 60 years
Skegness RNLI is celebrating the charity's 60th anniversary after it was revealed Inshore lifeboats nationwide have saved 30,778 lives.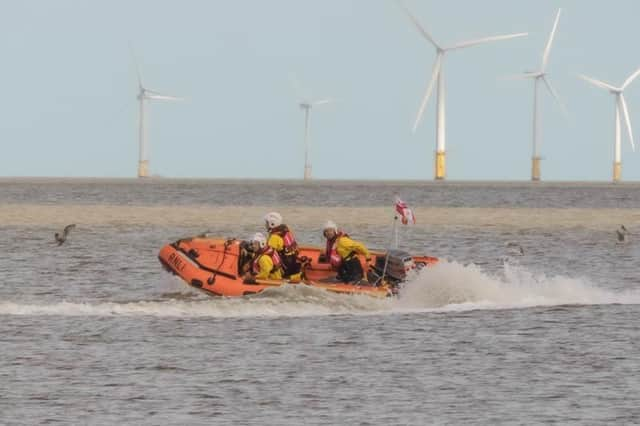 The inshore lifeboat has enabled the charity's volunteer crews to carry out their lifesaving work in areas inaccessible to other lifeboats in the fleet.
Designed to be quick and manoeuvrable, inshore lifeboats can operate in shallower water, meaning crews can get as close as possible to those in trouble.
Brad Johnson, Volunteer Deputy Launch Authority at Skegness RNLI Lifeboat Station, said: "D class lifeboats stationed at Skegness have enabled our volunteer crew to reach areas close to shore to rescue people in trouble.
" These fast and highly manoeuvrable lifesaving craft answered the need for a quicker and more agile response to rescues in areas of water that were more challenging to the larger and slower all-weather lifeboats.
"'D class lifeboats are a part of our community and suit the demands of the rescues we attend, with its unique features and capabilities it has made a huge difference to the efficiency and effectiveness of our 24/7 search and rescue service.'
Skegness RNLI Lifeboat Station has had its D class inshore lifeboat saving lives at sea since May 1964 when it arrived at the station. This was the first inshore lifeboat in Skegness, and there has been one stationed in the town ever since. At the time, due to the space within the main boathouse, which was located on South Parade, the ILB was kept in a small shed close to the main beach until it was moved in 1990 to the new lifeboat station on Tower Esplanade, its current home.Since 1964, Skegness' D class inshore lifeboats have launched 1,556 times and has saved the lives of 279 people, a truly astonishing figure.Today, the station is home to The Holland Family D-842, the station's current inshore D class lifeboat.
Lewis Knight, ILB Helm at Skegness RNLI Lifeboat Station commented on the vessel capabilities: He saId: 'The D class is the best boat in the fleet in my opinion. She's an understated pocket rocket. I know that when the D class launches, I have full faith in the lifeboat's ability to help us save lives and keep my crew safe.'
The RNLI builds and maintains most of its inshore lifeboats in house at their Inshore Lifeboat Centre in Cowes on the Isle of Wight. This allows the charity to have greater control over costs and quality ensuring they produce the best lifesaving asset for their crews and spend their supporters' donations in the most efficient and effective way.
With a top speed of 25 knots, the D class lifeboat can operate in both day and night with an endurance of 3 hours at sea.
As an inflatable inshore lifeboat, the D class is designed to operate close to shore in shallower water.
Although our smallest lifeboat, the D class saves more lives than any other class of lifeboat.
The latest generation of D class lifeboats, known as the IB1 type, was introduced in 2003 with improved speed, manoeuvrability and equipment.