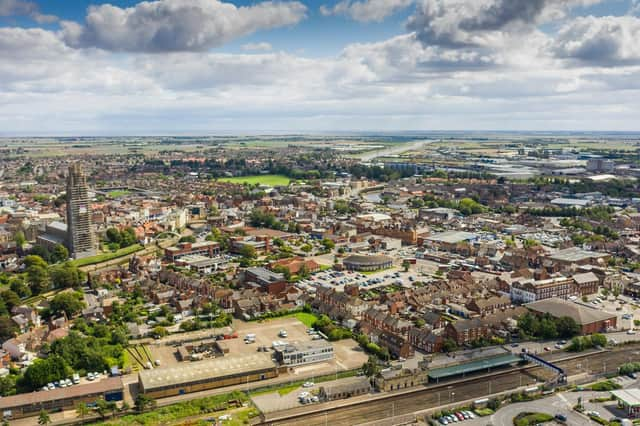 Following today's Spring Budget announcement, Boston has been chosen to become a new Levelling Up Partnership town, led by the Department for Levelling Up, Housing and Communities (DLUHC).
Chancellor Jeremy Hunt announced £400million to create 20 new Levelling Up Partnerships across the country which aim to drive growth, unlock barriers to attract inward investment and receive bespoke help based on local needs.
DLUHC will work with Boston Borough Council and partner stakeholders to identify ways to accelerate growth for the benefit of the town, residents and businesses.
A spokesperson for the council said: "Today's announcement builds further upon the success of the borough achieving funding bids of £21.9million to deliver Town Deal regeneration schemes; £14.8million announced earlier this year from the Government's Levelling Up Fund to kick-start regeneration for the Rosegarth Square masterplan; and the £2.62million secured through the UK Shared Prosperity Fund and Rural England Prosperity Fund."
Councillor Paul Skinner, Leader of Boston Borough Council commented: "This is a fantastic opportunity for Boston as we continue to drive forward investment, create jobs and improve the lives of our residents.
"The council, as part of the South & East Lincolnshire Councils Partnership, is not afraid to be ambitious and we have a proven track record of collaborative working which delivers new opportunities with partners which will have a lasting impact on our communities.
"This opportunity to work even more closely with the DLUHC and other government departments will mean we can really address issues which have historically prevented regeneration and growth.
"Today's announcement is a fantastic opportunity for the town and the wider benefit for the Partnership, Members and officers from the Economic Growth team are looking forward to working even more closely with DLUCH to make this happen.
"I know Bostonians are talented, innovative and ambitious for our town and I know together we can create somewhere we are proud to call home."
MP for Boston and Skegness, Matt Warman added: "This government understands that whilst talent is equally distributed, opportunity is not. This comprehensive intervention for Boston builds on the £21.9 million Town Deal, the £14.8 million Levelling Up award and the £2.62 million Shared Prosperity Fund, and will harness local partnerships and national agencies to break down barriers to growth.
"Boston Borough Council has already demonstrated the power of working in partnership with the private, public and voluntary sector to develop bold ambitious projects like the Mayflower Centre and Rosegarth Square Masterplan.
"This partnership will deliver joined-up thinking from all government departments and local stakeholders to develop a comprehensive plan to unlock Boston's potential and deliver for local people."