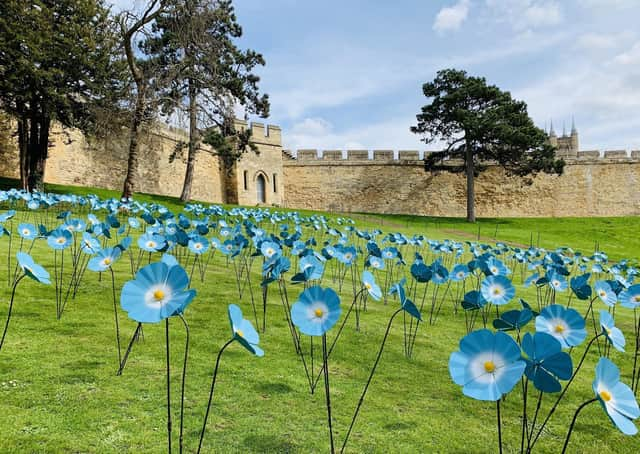 Following several awards wins last year, St Barnabas has bagged two more titles at the East Midlands Charity Awards, namely 'Best Social and Digital Media' and the 'Outstanding Charity Support by Large Companies' award which has been won in association with the Hospice's corporate partner, HomeLet.
The charity also made a mark in the overall 'East Midlands Charity of the Year' award, coming away with a 'Highly Commended' trophy.
Head of Income Generation and People at St Barnabas, Michele Duggan, said: "We were over the moon on Thursday evening, our Forget-Me-Not campaign was an amazing one that really struck a chord with our supporters and our social media made people aware of that.
"We're so proud of the Marketing and Fundraising teams for thinking creatively and running such a widely-shared campaign.
"The campaign has been one of our most successful as it raised more than £104,000 and was beautifully-displayed at Lincoln Castle.
"It is also something that has inspired and shaped our current Dragonflies campaign and the idea of remembering a loved one forever with a keepsake.
"We are also so pleased to share an award with our valued partners HomeLet, as they are incredibly supportive and it's great to have that recognised.
"Credit must go to our staff and volunteers who work tirelessly to provide what we know is an absolutely essential service for those families who need our support the most during what can be very difficult times."
The awards were handed out in a virtual ceremony on Thursday, June 11, due to Coronavirus, but are set to return in full form next year.