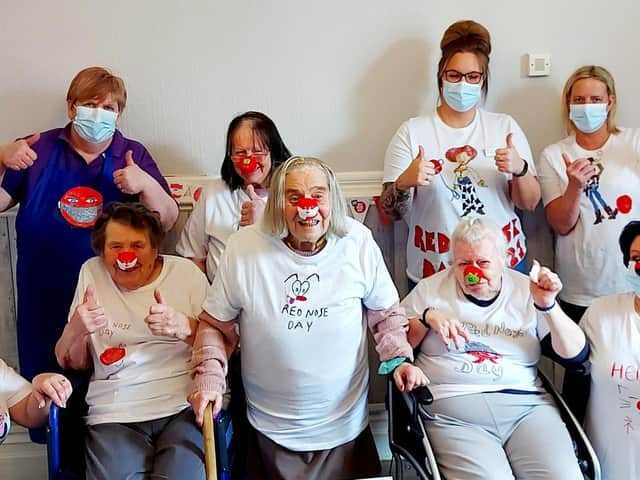 Staff and residents at the Manor Gate Care Home in Wyberton joined in the Red Nose Day fun by designing their own t-shirts, and paying £2 each to wear them on the day.
The home also had a name the teddy competition.
They raised a total of £50 on the day.
Nationally, almost £46million was raised, with money going to various charities to help tackle hunger, homelessness, mental health, and domestic abuse.