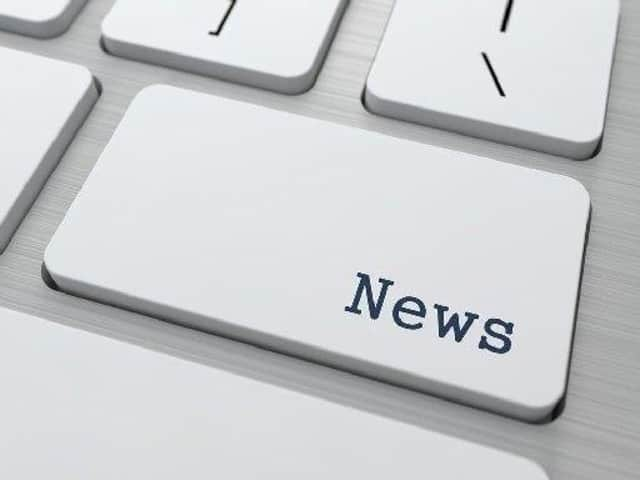 In the statement, headteacher Grant Edgar says there was a meeting with other schools on the Horncastle Education Trust.
He said parents would be informed of developments - as soon as information is available.
The statement says: "As you will no doubt be aware, the government announced last night (Wednesday) that schools would close until further notice for the vast majority of students from Monday.
"As of 9.30am this morning we have no concrete information from the government as to the next steps.
"Once we have, we will communicate with parents.
"The headteachers of the Horncastle Education Trust were meeting at 11am today to draw up a joint response and we will communicate this to you in due course.
"We will be sending an email detailing a survey or members of the admin team will be contacting parents to find out the following:
• Are you or your partner a key worker?
• Will you be using the school for childcare support during the normal term time or during the Easter holidays
"Please be aware that we may have to contact you again to confirm details.
"In the meantime, could you please avoid contacting the school by telephone, unless you are notifying us of a student's absence.
"If you are in any doubts as to the welfare of your son/daughter, then please keep them off school.
"The absence will be authorised.
"Please bear with us, we will have few, if any, answers until the government communicates with us later today.
"What we do know is this:
• School is open as normal today & tomorrow
• School will be closed until further notice for the majority of students as of Monday
• School will be open to those children identified by the government as most in need, which is currently children with EHCPs, children with a Social Worker, children of key workers – again yet to be defined, but currently NHS staff, Police & Fire Service and delivery drivers
•All exams have been cancelled in May & June – this includes GCSE, BTec and A Levels – we do not as yet know what will replace them
" In the meantime, students should continue to work towards their GCSE/BTec as normal so we have a basis for teacher assessment (if that is to be used) and to ensure that they do not disadvantage themselves for future study at college or Sixth Form
"We will continue to set work as per my letter of March 13.
"We are conscious that most Year 11 students will potentially miss out on the celebration event and the prom.
"We know how disappointed they are at this and so it is our intention to hold these in one format or another once school re-opens.
"We will also ensure that shirt signing takes place as well!
"We have yet to hear from LCC on Transport arrangements – please do not call them or the bus/taxi companies as they will be in discussion this morning and will put out a statement once they have agreed a plan."