Store and coffee shop proposal for Rasen
Plans for a discount food store and drive thru' coffee shop on the outskirts of Market Rasen could be on the cards - if the proposal is given the thumbs up by locals.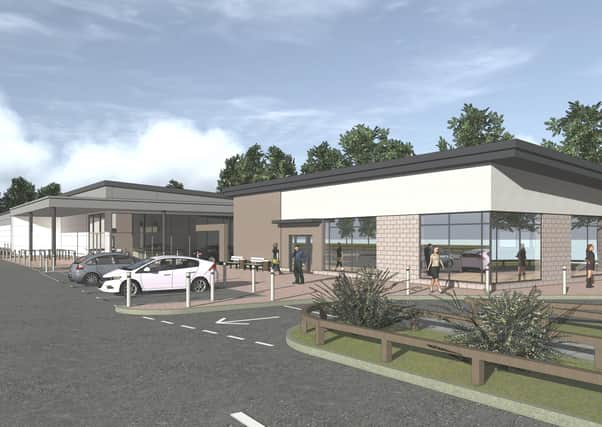 Residents and businesses are currently being consulted on the retail development for a former heavy plant depot in Gallamore Lane, Middle Rasen. Developers Morbaine are inviting people to view the proposals and provide feedback before they submit a formal planning application.
Keith Nutter, Director at Morbaine, said: "There is a distinct lack of food shopping choice for the residents of Market Rasen with many travelling long distances to Louth, Gainsborough, Lincoln and Grimsby to meet their needs.
"Our proposal will provide a new facility on their doorstep, thereby retaining more spending power within the town itself.
"We are confident this scheme will make a positive contribution to the local area.
"We're looking forward to introducing our proposals to local people and receiving their feedback."
The scheme has already led to many comments on social media, with speculation over which companies would potentially use the site.
As reported recently, Aldi has been looking for possible sites within the Market Rasen area, but a spokesman for Morbaine told the Rasen Mail there is "no specific store yet".
They continued: "We have excellent relationships with a range of discount food store operators.
"On some of our projects, we will reach an agreement with an operator prior to submitting a planning application, but on others, such as this one, we will first secure planning approval and then reach agreement with an operator."
The Gallamore Lane site sits next to a plot of land for which a plan to build 80 homes has been recently submitted.
Morbaine says planning permission exists on their proposed site for 16 homes, although interest from residential developers for such a small number of homes has not been forthcoming.
The site is opposite the Gallamore Lane Industrial Estate and Morbaine plans to extend the footpath along Gallamore Lane to make it easily accessible by foot or public transport.
Vehicular access to the new food store and drive thru' will be via the existing site entrance on Gallamore Lane.
The purpose-built food store would be positioned to the east of the site, with a floor area of 1,997 sq m (21,500 sq ft) - about 60% of the size of the existing Tesco store in the town.
The drive thru' facility, located at the front of the site, is targeted to be a coffee outlet, or similar, at a size of 225 sq m (2,750 sq ft).
There will be 138 car parking spaces within the development, including six disabled and nine parent and child spaces, ensure people don't park on the main road.
•To take part in the consultation visit www.morbaine-marketrasen.co.uk.