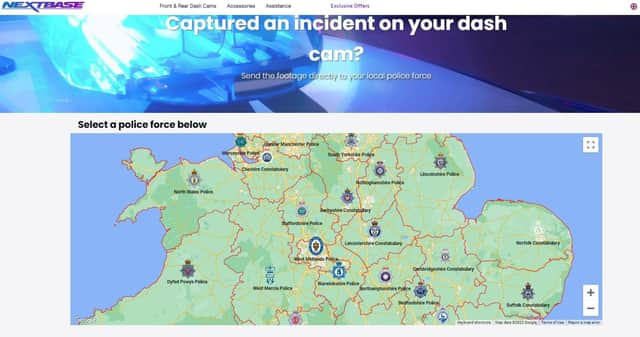 Operation Snap allows members of the public to submit dashcam footage of alleged offences on the roads to Lincolnshire Police and Lincolnshire Road Safety Partnership (LRSP).
In February 2021, it had 30 submissions – however by the end of 2022, it was receiving up to 170 a month.
According to a report from the LRSP's Steve Batchelor, which was presented to Lincolnshire County Council's Highways Committee on Monday (March 6), there were 1,722 submissions last year.
Of those 566 resulted in a notice of intended prosecutions and 514 warning letters being sent out to motorists.
"Because the police were not on site when those alleged offences were being committed, there is quite a high evidential threshold required to ensure that should it go to court," said Mr Batchelor, explaining the use of warning letters.
"It might not meet that threshold, but somebody still needs to have a warning at least be made clear to them, that somebody else felt that your behaviour your driving was bad enough to go and submit footage, fill out a witness statement, and be prepared to go to court with it."
He added: "We're not looking for just any and every offence, we really want to ensure that this is something where some of the most serious offences that would have otherwise had no action whatsoever are seen to as well."
This included dangerous driving or doing so without due care and attention, failure to comply with traffic lights and driving over solid white lines.
"In this county, overtaking on solid white lines has led to a significant number of people being killed and seriously injured over the years. So overall we're really pleased and positive around operation snap," he said.