Support Anthony Nolan and CLIC Sargent with charity raffle in Lincolnshire
A big charity raffle is being held to raise money for the Anthony Nolan blood cancer charity, and the CLIC Sargent children's cancer charity.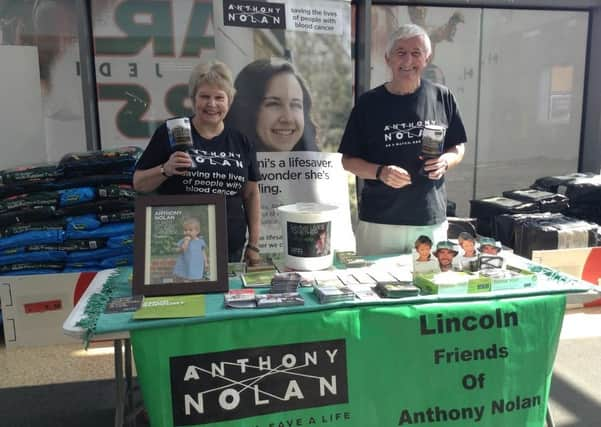 The fundraiser is being spearheaded by Julie Cook, who runs the 'Lincoln Friends of Anthony Nolan' group which raises awareness and encourages people to consider joining the Anthony Nolan register and become a stem cell donor. Her local group has raised almost £60,000 since it was set up in 2014.
Julie explained: "This effort began when my own granddaughter suddenly had blood cancer at age four, and the charity found a donor.
"She is thankfully now a healthy happy teenager.
"During this time, our family were also helped by CLIC Sargent who are the children's cancer charity.
"Sadly, they received no funds from the recent Government allocations to help charities affected by Covid-19.
"I am therefore organising a raffle to be drawn on November 27, and the proceeds will be split between the two causes."
The first prize will be a large hamper include wines, and the second prize will be a tea hamper.
There will also be many more prizes including wines, beers, and Christmas treats.
The raffle will be drawn at 7pm on November 27 at the Bottle & Glass Inn in Scothern.