Sutton on Sea homes win East Lindsey District Council approval
An affordable housing development on the edge of Sutton on Sea has been formally approved by East Lindsey District Council.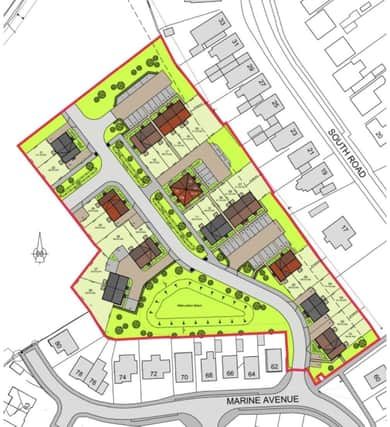 Several planning committee members voiced concerns about a potential increase in flooding risks to surrounding properties.
However, the majority were persuaded that the proposal for 27 new homes on land off Marine Avenue should go ahead during Thursday's meeting.
The development, from Chestnut Homes, caters to a variety of potential buyers with a diverse housing mix. This includes eight one-bedroom maisonettes, 13 two-bedroom houses, and six three-bedroom homes.
Councillor Richard Cunnington of the Skegness Urban District Society warned that the elevated floor level could potentially lead to problems with flooding.
He said: "Water can find its way to any point, so I do have some concerns about the impact of surface water flooding on neighbouring properties."
Rebecca Archer, Land & Development Manager at Chestnut Homes, argued during the meeting that the development will address a widespread need for affordable housing and directly aligns with the Central Lincolnshire Local Plan.
The proposals were ultimately passed by councillors, with six votes in favour and three against.
In their planning documents, the developers emphasised the design's harmonious integration with the surrounding area.
They wrote: "The development will connect seamlessly with surrounding uses/features and architecture with careful detailing complimenting the local area and appearance, yet respecting its rural interface and ensuring retention of a landscaped edge.
"It provides varied elevation treatments and styles, giving interest to the street scene. The layout creates a sense of place and identity, with the dwellings sitting comfortably alongside existing properties."
Each dwelling will be accompanied by its own parking provision, the number of spaces varying depending on the size of the property.
Access to the development will primarily be through the hammerhead on Marine Avenue, located near an existing public footpath linking the street to South Road.