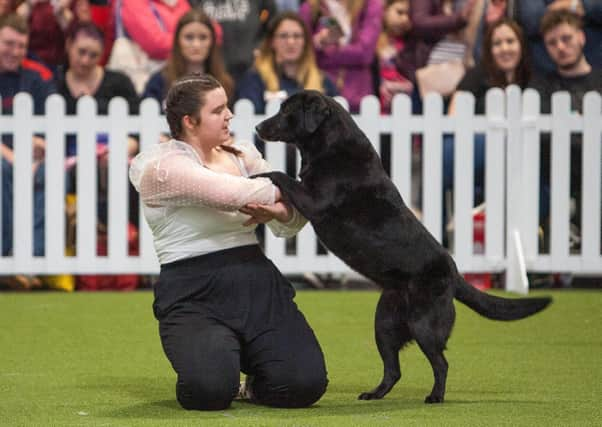 Tara Fisher, 22, decided to set up the online dog show after charity events – such as Louth Run For Life – were jeopardised by the coronavirus pandemic and the resulting lockdown.
Determined not to let Cancer Research UK miss out on vital funding, Tara set up the online 'dog show' on Facebook back in May, and asked people to donate 50p for every photo they uploaded of their beloved pooch, with several different photo albums on Facebook representing different 'classes' that each dog could enter.
Tara expected a few friends to get involved, and hoped to raise around £100 – but to her disbelief the event spread like wildfire, with many people from across the country and overseas getting involved.
Tara, who studies animal behaviour and training at Bishop Burton College, was inspired to support Cancer Research UK after losing both of her dad's parents and one of her friends to the disease.
Tara said: "I got some proper dog handlers and exhibitors to judge each category. I stayed impartial and I didn't get my own dogs involved.
"My original target was £100, and I couldn't believe the final fundraising total!"
Inspired by her success, Tara has set up a second online dog show which began in mid-July, and will run until the deadline of today (Saturday, August 15).
Once again, each entry will cost 50p. This time, funds will go to the Teenage Cancer Trust.
There will also be a special 'Trophy Class' (£1 per entry), with those funds going to the 'Se7en Signs Of Hope' charity which was set up in memory of Tara's friend's husband, Mike Jelfs, who died following a battle with acute myeloid leukaemia in December 2018.
The online dog show is open to everyone, regardless of your age or location, and there is no limit on entries as long as you contribute for each picture.
Search for 'Sannah Charity online dog show' on Facebook for details, and to get involved.