Team effort raises £68,000 in 37 days
A team of more than 250 people, including many from the Sleaford area, has raised £68,000 for the British Heart Foundation by completing at least 100km between Boxing Day and the end of January.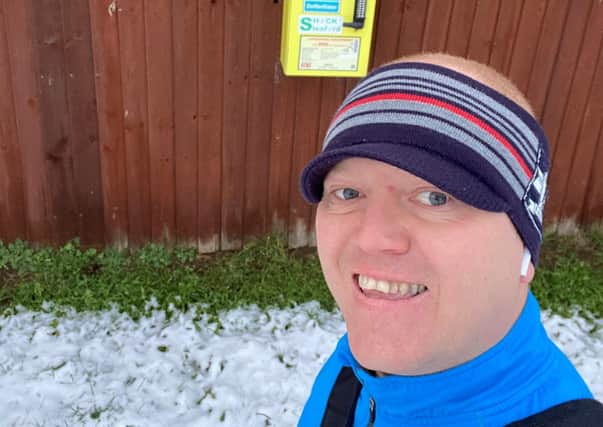 The #BHF100K challenge was devised by Jamie Aspland, branch manager at Pygott & Crone, in Sleaford, together with Gary Burr, fundraising manager for the British Heart Foundation (BHF).
The fundraiser was promoted by Pygott & Crone across Lincolnshire; it involved staff, friends and family, other local businesses, and companies and personalities from the estate agency industry across the UK and overseas.
Jamie said: "We wanted to do something to support people both locally and nationally, and so Gary and I put our heads together and came up with the idea of running 100km in a month, which I felt was do-able.
"By encouraging as many people as possible to get outside and exercise – always keeping to the Covid guidelines of course – it would create a culture of kudos, team spirit, and give us all a focus in what has been a challenging time.
"I'm also a regional ambassador for Agents Giving, the charity for the property industry, and it was great to have their support for the challenge.
"I was delighted to see so many fellow estate agents take part, including some fellow members of the Relocation Agent Network."
The challenge proved to be an instant success, with more than £10,000 raised before it had even begun. Among those lending a hand locally were staff members at Holton Sleaford Independent School.
At the time of writing, the effort had raised £58,710.06 with a further £9,509 expected in Gift Aid.
Gary said: "The devastating impact of the Covid-19 pandemic means that the BHF's investment in new research has fallen by around £50 million this year. Our vital research is entirely fuelled by the generous donations of the public, and that's why their support has never been more needed.
"We have been blown away by the support of Pygott & Crone and everyone that has got involved in the challenge. I cannot thank everyone enough for the incredible amount of money that has been raised for the BHF's vital research."