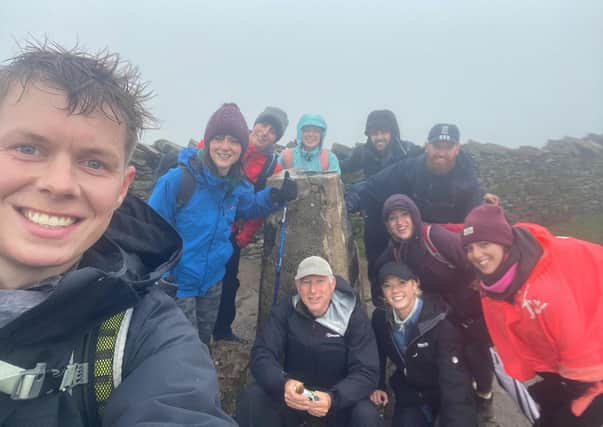 The dozen-strong group took on the challenge at the weekend, completing the peaks within 14 hours 30 minutes.
As reported in last week's newspaper, Naomi's Garden Conductive Education was set up in 2010 following the death of 11-year-old Naomi Rebekah Franklin, who lived with cerebral palsy, in 2007.
The organisation has been running out of the charity 'The Kings Outreach' since it was established, and is now aiming to raise £60,000 towards new permanent headquarters.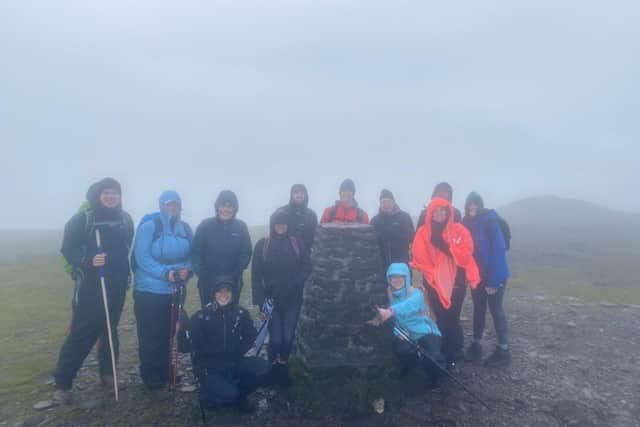 Sarah-Jayne Walker, who took part in the challenge, told the Leader: "The challenge went very well. It was the hardest thing many of us have ever faced, but it was worth every single step.
"We faced really bad weather along the way, including gusts of wind on top of peaks of around 50 miles an hour along with rain and hail. The terrain was unbelievably slippery due to all the rain.
"At times it felt like we were facing an impossible challenge. However, we managed to complete the three peaks in 14 hours and 30 minutes.
"We came off the last peak 20 minutes before we lost day light and arrived back at the cars in darkness.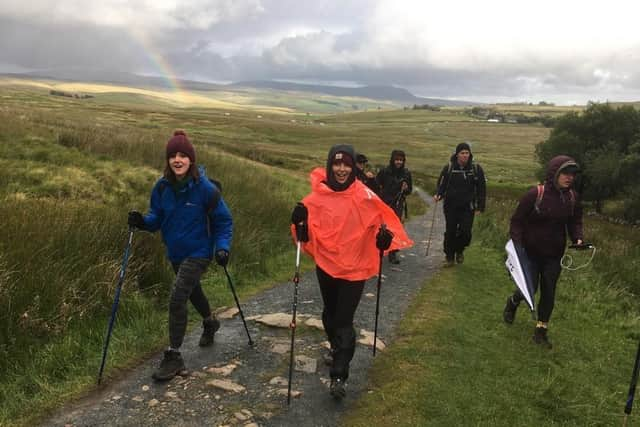 "I can't tell you how incredibly proud of the team I am. Everyone gave every ounce of strength and we left all our fears and anxieties up on those mountains. We will remain bonded for life."
Sarah-Jayne added: "So far we have raised just under £10,000 including the money from the Go Fund Me Page and the sponsorship forms.
"I cannot tell you how unbelievably thankful we all are for the support both emotionally and financially."
• To make a donation online, visit www.gofundme.com/f/naomis-garden.