​Little Lily Harley, 4, was given the all-clear from a rare brain tumour in October last year after months of treatment, including proton beam therapy in Germany, but at a routine MRI scan in January this year, it was found that, sadly, the cancer had returned and there is nothing further that can be done.
Her godmother Brioney Johnson then set up a GoFundMe page – which has raised more than £63,000 to date – to raise the money to help tick things off her bucket list.
And now three of Josh's football colleagues at Manby Football Club – Tom McGrath, Jordan Flower, and Ryan Johnson – organised a charity football match on Sunday at the Meridian Leisure Centre on Wood Lane, Louth to boost funds further.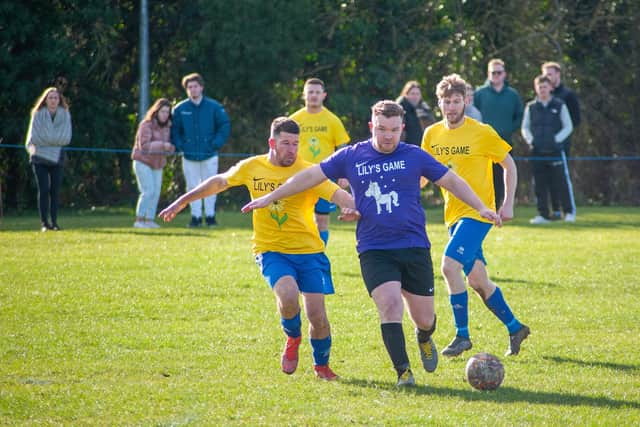 Lily's Game saw the teams – Manby FC (The Lilys) and A Louth XI (The Unicorns), made up of the family's friends, family and colleagues – playing in yellow and purple shirts respectively to represent Lily's favourite colours.
"It all went by in a flash, it went so fast," Tom said, "But it went brilliantly and we had a good crowd, we think there were around 300 people so we had a great turn-out – we're so glad the weather was good!"
As some of the Louth team had not played since their teenage years, Tom said some of the team were quite worn out by full-time, but luckily there were plenty on each team for substitutions, and Manby XI won the game 4-1.
Overall, Lily's Game has raised more than £2,500 towards her bucket list, including a whopping £900 from the King's Head who also fundraised for Lily.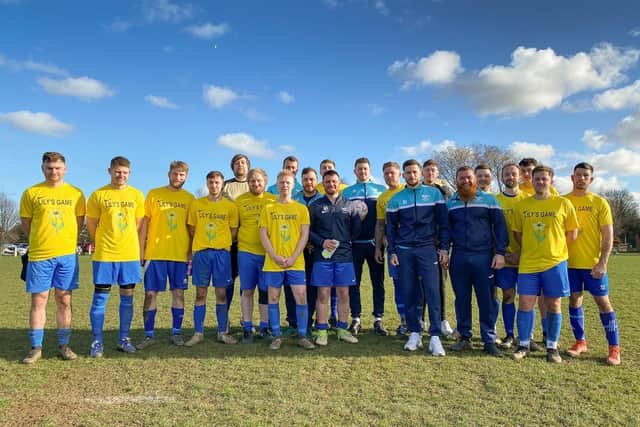 "We're really pleased with how it went and we raised a lot of money for Lily, which is brilliant," Tom added.