The Ark Animal Rescue in North Somercotes battling on to help animals amid cost of living crisis
As the country continues to struggle with the cost of living crisis, it's not just us humans who are feeling the effects, but our animals too.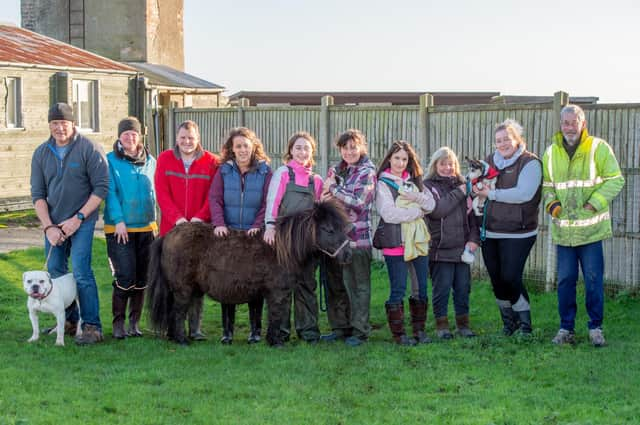 The Ark Animal Rescue in North Somercotes was established in 1986 by Pauline Rice to rescue and care for homeless animals in the area.
Pauline died in 2017 but her daughter, Sue Rice, is continuing her mum's hard work and takes in animals of all shapes and sizes before rehoming those which are able to find loving new homes.
At present, the Ark is caring for a huge range of animals – including cats, dogs, two resident goats, pigs, two sets of chickens, rabbits, guinea pigs, donkeys, and horses.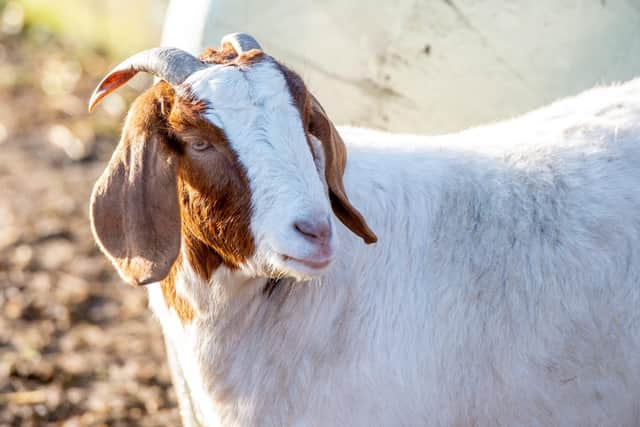 The Ark never puts a healthy animal to sleep and Sue and the volunteers will do everything in their power to give the animals in their care a good quality of life – even those which are not suitable to be rehomed to a domestic home.
Cats who are feral or semi feral will be taken to a piece of the Ark's land where they can live in a summer house with heating and a nice cosy bed to live out their days in retirement.
"We also have end of life care for any animals who come in who are perhaps towards the end of their life – we won't put them to sleep straight away, but as soon as their quality of life goes then we make the decision," she said.
But some of the cats who have come into their care who have complex medical needs or advanced, life-limiting conditions have surprised them by thriving in their care.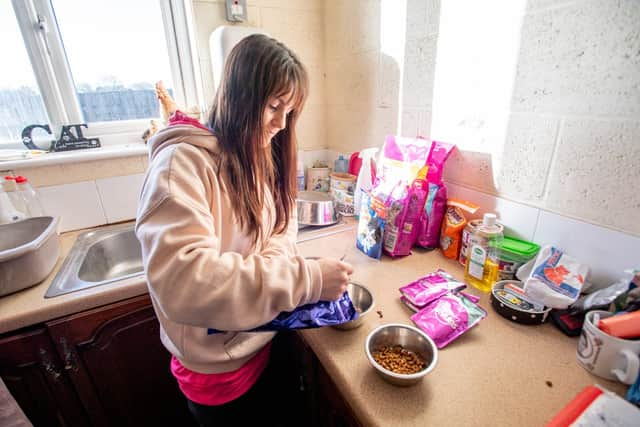 Fendi the cat was one example, as she came in with kidney failure and with some medication, she's now been living happily in the Ark for six years and is still going strong.
Then there's Beanie who has hyperthyroidism and she's on medication but she's still happy and thriving.
But as the cost of living crisis is causing many people in the country untold misery, further people could feel the need to rehome their pets as they struggle to afford to care for them
The Ark is certainly feeling the pinch, with not only the cost of buying food and bedding but also the fuel needed to keep their rescue warm enough for their animals' health.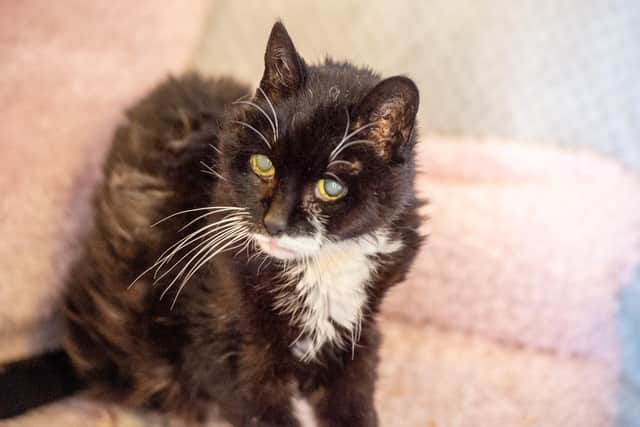 "We have been struggling," Sue said, "We've got 27 radiators running 24 hours a day so our oil doesn't last very long and the kennels aren't insulated, so we need to do temperature checks all the time to make sure the temperatures are correct in the kennels.
"We have a dog called Sid who came into us when his owner passed away, and because he's an old boy he needs to have a heat lamp on him all the time, so it all gets expensive.
Sid, a Jack Russell, also needed much dental work doing when he came in to the Ark's care and he needed 13 teeth removing, which is likely to run into hundreds of pounds in dental bills.
Sue said: "Up until about three months ago, we were really quiet and if we had a dog or a cat coming we had plenty of space for them, but it's slowly started to get busier and now we are full – we've got 55 cats alone."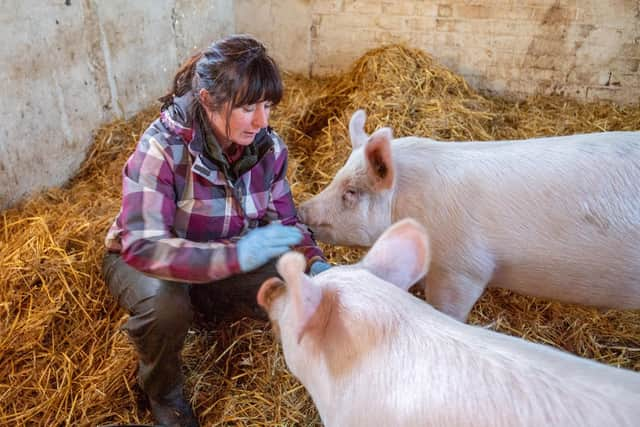 Sue said that much of the problem is that people have gotten pets during the Covid-19 pandemic and now they've started to rehome them – either because they've not done the research into how much care they actually need, or because they've started going back into work into their offices and not had time to look after them properly.
This has led Sue to appeal to people to properly do their research if they are thinking of rehoming an animal so they understand each breeds individual needs.
"We get so many animals come in where the owner has not properly research the breed," Sue explained, "Lots of people will take on a dog because it looks cute and not looked at how much mental stimulation the dog needs, so before long the dog is tearing up their home and can't cope so they have to give him back and it's heartbreaking."
To eliminate the chance that the animal will be a mismatch with prospective owners, Sue said the Ark's team will found out as much about each individuals or family circumstances as possible:
"We will always ask if there are if they have children and the children will always come in and meet the dogs here before we allow them to rehome them.
"We also have have a policy where if anything happens to the owner, we will take the animal back if the animals been rehomed from us – that way they always have a safe space to come and live with us."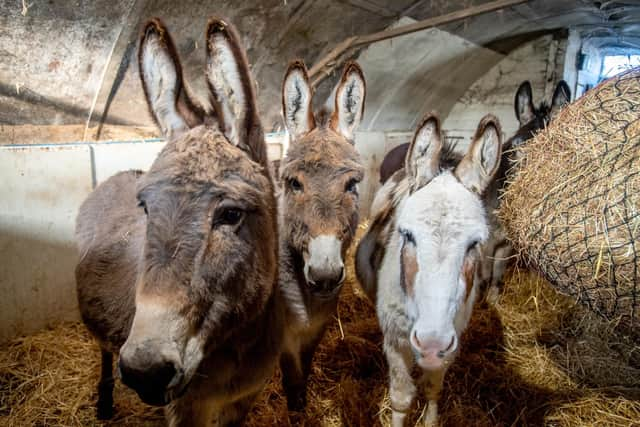 Recently, the Ark has also seen a number of volunteers coming in and helping with the animals, including students from Riseholme College coming in for work experience which has been a brilliant scheme for everyone involved.
"We've had one lad come in who says that he always leaves with a smile on his face, as do lots of people, they come in and they say they feel they've done something positive, which is wonderful because they are doing great things for the animals," Sue said.
The next fundraiser for the Ark will be a jumble sale on Sunday January 15 at the Priory Hotel in Louth from 12noon to 3pm.
The Ark is currently in desperate need of cat food, both wet and dry, and if anyone can donate some food for their resident felines, get in touch with the Ark by visiting their website at https://arkanimalrescue.co.uk/ or call 01507 358140.