Applications to become an astronaut with the European Space Agency (ESA) will open on March 31 this year, and will run until May 28.
In a global first, the ESA is hoping to recruit a parastronaut, an astronaut with a disability, as it attempts to remove "barriers for people with disabilities to carry out a professional space mission."
The selected candidate would be part of a "feasability project" in order to "identify potential adaptations to eventually enable an astronaut with disability to fly to space."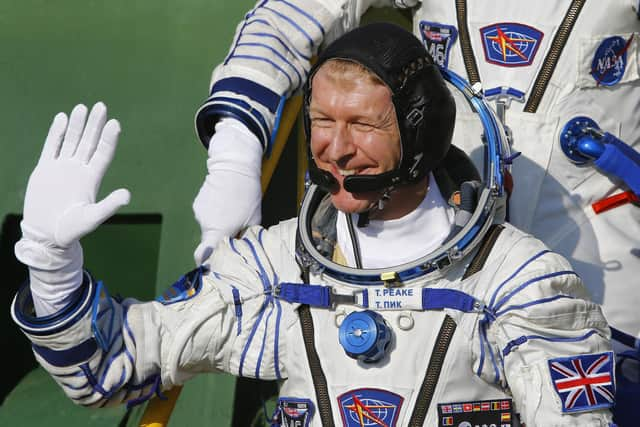 This candidate will be in addition to the career astronauts, who will be trained for long-duration or complex space missions and hired as permanent ESA staff members.
"The opportunity to become an ESA astronaut is rare and highly competitive. ESA last sought applicants for astronaut positions in 2008 and has held only three recruitment rounds, including its first in 1978," a spokesperson for ESA said on the recruitment section of its website.
The ESA says it is looking for candidates from a large variety of "profiles and backgrounds" but they must also meet a selection of minimum requirements.
These requirements include: being a citizen of an ESA member state or associate state (and this includes Britain); holding the minimum of a Master's degree in natural sciences; medicine, engineering, mathematics, or computer sciences or holding a degree as an experimental test pilot and/or test engineer from an official experimental test pilot school.
The website states: "Candidates must have at least three years of relevant professional experience after graduation and be fluent in English. Good knowledge of another foreign language and any other additional language is a plus.
"Applicants do not need to hold a pilot's license but they must submit a class 2 medical certificate issued by an aviation medical examiner that shows they are medically qualified for a private pilot licence (PPL)."
The outcome of the astronaut recruitment drive is expected to be announced in October 2022.
The application will be available on the recruitment section of the ESA's website here from the application launch date on March 31, 2021.
READ MORE:
In these confusing and worrying times, local journalism is more vital than ever. Thanks to everyone who helps us ask the questions that matter by taking out a digital subscription or buying a paper. We stand together. Nancy Fielder, editor.