'The staff are like angels' - Relatives pay tribute to care home's team coping under lockdown during Carers Week
Tributes have poured in from relatives of residents at a Sleaford care home in celebration of Carers Week (June 8-14).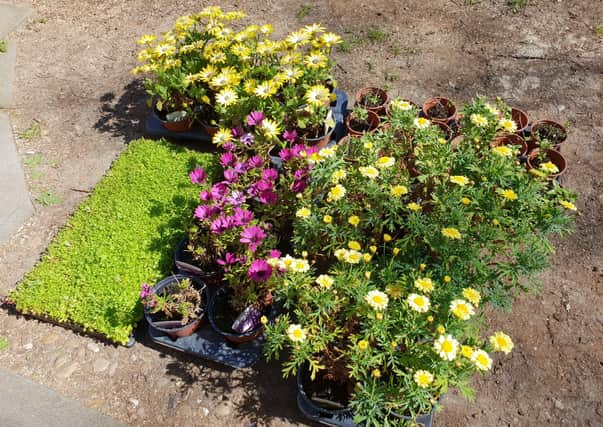 The week highlights the importance of the role of all forms of carers and how even more vital they are during Covid-19.
Manager of Ashdene care home, Jilly Hunt said they have put many infection control measures into action and thankfully have remained Covid-free throughout.
She said: "We have been following the guidelines and putting extra ones in too."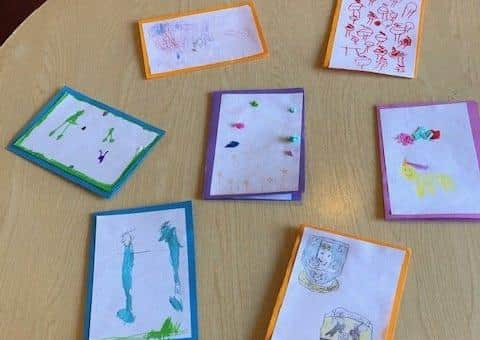 Any risk of a second wave of outbreaks would prolong that isolation, giving the team that added spur.
With relatives not allowed to visit, the staff have taken on that role too, giving families regular video calls.
Ashdene has a high degree of residents living with dementia who can be confused by distancing and face masks.
"The toughest thing that we've had to deal with as a team is when a resident passed away, we couldn't attend the funeral which we would normally do, however thanks to Colin Ward they came past slowly and we showed our respect by clapping and gave them a bunch of flowers from us, it was extremely moving."
But on the lighter side, the team have worked hard to keep residents stimulated, live streaming entertainers and doing more entertainment themselves such as VE Day celebrations.
They have just enjoyed a concert recorded by students from Carre's Grammar School and even set up a rubber dart board for one resident missing out on his trips to the pub.
There have also been daily video calls with a school in Sheffield as part of an intergenerational link with pupils often sending cards.
One of the staff kidnapped a gnome from the home's garden and has been sending it on adventures, posting pictures to raise a smile.
Jilly paid tribute to her team who have gone "above and beyond".
They have had lots of lovely messages and gifts from relatives as well as donations of masks and visors. "It's lovely to know that we haven't been forgotten about," Jilly said.
Brenda Simpson, of Ruskington, said her husband, Norman, 87, has been in the home for four years and suffered a stroke at the beginning of lockdown, as well as suffering from dementia, prostate cancer and COPD. "He can get quite aggressive to the staff, they have a lot to put up with from him and Ashdene has been amazing," she said.
"It has been dreadful not being able to visit him for 12 weeks, I feel like I have had my arms cut off. They have been great, putting lots of entertainment on, keeping them all chirpy."
Lewis Shaw's wife Doreen, 87, went into the home just a month before lockdown and said: "The staff are like angels. In some respects they do far more than a nurse does in a hospital, seeing for every need or requirement that a person has, washing them, feeding them, giving medicines, making them comfortable and if they are ill amking sure a doctor comes."
The retired electrical engineer had been her carer for five years previously.
Pat Wing's 80-year-old husband, Les, has been in the home since last September with vascular dementia. Well known in the town as 'Mr Shifter' from running his own transport business, they latterly were wardens in the Bedehouses on Eastgate for 12 years, something which has given Pat an insight into the caring role.
"You have to be a special kind of person to look after them," Pat said. The carers always keep an eye on partners' welfare too. "He had only been in the home six weeks, but when they found out it was our wedding anniversary they made a cake and insisted I stayed for tea."