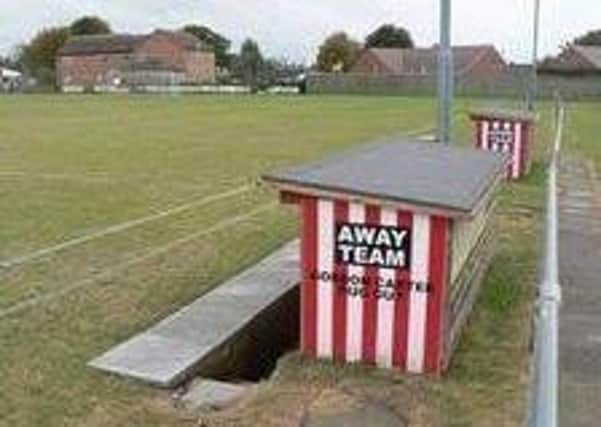 Two weeks ago, councillors voted to agree the transfer which features buildings and areas of land.
That decision prompted an angry response from councillors Richard Barker and Alan Lockwood.
They say the decision should have been delayed and fear council tax bills will have to rise next year to meet any expenditure 
associated with the assets.
Coun Lockwood did attend the meeting that approved the transfers, but Coun Barker was absent due to medical reasons.
However, Town Clerk Amanda Bushell has ruled out a u-turn and told Coun Barker the issue would not be on the agenda for the monthly meeting of the council last night (Tuesday).
Mrs Bushell said: "The asset transfer was discussed in full at an extraordinary meeting and councillors voted in favour.
"Coun Lockwood did propose delaying the process, but he did not get a seconder.
"It was a democratic decision. We can't keep going back to a subject just because a councillor isn't happy."
The News understands nine councillors attended the meeting with five voting in favour of the transfer , three against and one abstention.
Apart from financial implications, councillors Lockwood and Barker claim some councillors should not have voted because they have an 'involvement' in some of the assets.
In a statement, Coun Barker said: "I would have asked for the decision being delayed, as I am concerned that due diligence on an asset by asset transfer has not 
been properly evaluated.
"However, the majority of the council have voted to proceed with the transfer and I can only hope this decision does not come back and bite us in the bank accounts.
"We live in uncertain times and leases are no guarantee to stop a financial impact on the council.
"The (Asset Transfer) Working Group have not provided evidence of a proper and professional due diligence of the assets or an understanding of the liability that could accrue to the town council and its finances. Why?
"Where is a schedule of all income, liability, insurance premiums, council costs to meet our legal liabilities and a business plan that 
supports the transfer decision. No evidence has been provided. Why?
"Where are the minutes of meetings with ELDC?
"I hope I am wrong, but experience tells me that we as a council have put ourselves at risk and accepting the current decision is wrong and irresponsible to our residents.
"The decision to transfer the assets questions why ELDC offered them to us.
"Did they provide an asset by asset schedule of costs, liabilities, income and other costs?"
Coun Barker goes on to question whether the council sought professional 'commercial advice' and says all councillors should have been allowed a vote on such an important matter.
Coun Lockwood said he is concerned after an asset transferred earlier (a playground near Prospect Street) landed the council with a £9,000 repair bill.
The playground was previously owned by ELDC but when the town council took over, it was found a dangerous safety surface needed to be replaced.
Both Coun Barker and Coun Lockwood have intimated they would not support any proposal to raise council tax bills next year to help offset expenditure on other assets.