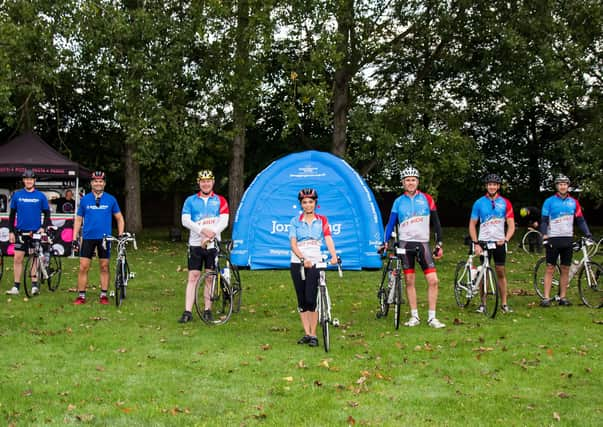 The fundraisers – 120 in all, including eight members of the Red Arrows – set off from Royal Air Force College Cranwell as part of the latest JET Ride.
The event is held by the Lincolnshire-based charity the Jon Egging Trust (JET) in aid of young people across the UK. It sees participants complete a course of either 50 or 80 miles in length.
This year's ride was adapted to meet Government guidelines in relation to Covid-19.
In total, it raised £9,650 for the trust.
JET chief executive officer Dr Emma Egging, who was among those to take part in the event, said: "I am delighted that JET Ride was able to go-ahead this year – despite the turmoil caused by Covid-19. JET is about inspiring young people to overcome adversity and this event symbolises that we are back in the saddle and raring to go; it was fantastic to see so many of our partner organisations represented and raising money for us.
"As a youth charity, we are adapting and innovating how we work to offer the best support possible to as many young people as we can, to help them get back on track with their learning and employment prospects too.
"JET is celebrating our 10-year anniversary next year and we are excitedly building for the future with ambitious targets to reach more young people than ever in need of our support."
JET is a youth engagement charity that was founded by Dr Egging after the tragic death of her husband Jon, who crashed after displaying with the Red Arrows. For more information about the cause and to support its work, visit www.joneggingtrust.co.uk