Time to nominate your 'Heart Hero'
As the British Heart Foundation (BHF) celebrates its 60th anniversary, they are looking for the nation's Heart Heroes.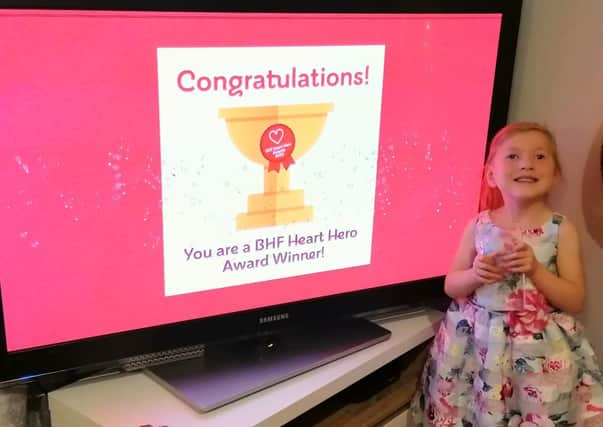 Nominations for the 2021 awards have just launched to find health professionals and members of the public going above and beyond to save and improve the lives of those battling heart and circulatory diseases.
A 'Heart Hero' can be anyone from a nurse or doctor working in the field of heart disease that may have helped you or your family, to a young person with heart disease who has shown incredible courage and determination or a fantastic fundraiser.
Dr Charmaine Griffiths, Chief Executive at the British Heart Foundation, said: "Following the huge success of last year's Virtual Heart Hero Awards, this year's event will again be virtual.
"It has been an incredibly challenging year for heart patients and their families, the heart research community and the BHF which has seen its research budget halved due to the impact of Covid-19.
"That is even more reason to celebrate the remarkable achievements of our supporters who have gone above and beyond – despite the pandemic - to help the BHF Beat Heartbreak Forever."
All nominees and winners will be invited to a glitzy star-studded online awards ceremony premiering Live on YouTube on World Heart Day, September 29, when the winners will be announced.
There are three categories to nominate in: My Healthcare Hero, Innovative Fundraiser and Young Heart Hero (under 18).
Last year's inspirational winners included: 104 year-old Joan Willett, a double heart attack survivor who raised more than £60,000 with a daily hill climb outside her care home during the pandemic; toddler Sophia Marshall, who was born with 11 complex heart defects and survived against the odds to raise awareness of congenital heart disease and raise funds for the BHF with her family; dedicated couple June and Jim Machin, who channelled their grief from losing their two sons to congenital heart disease to raise more than £600,000 for the BHF over 45 years.