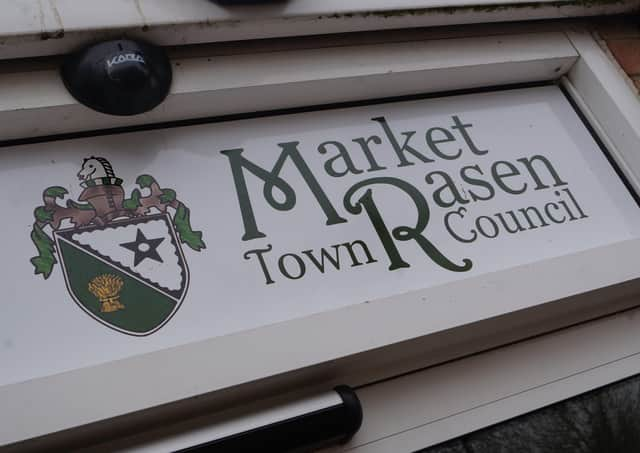 Leadership and friendship were highlighted by councillors following a two-minute's silence at the meeting last week.
Coun Neil Taylor described him as 'inspiring'.
He said: "One of the things that inspired me to rejoin the council was leadership - it was really shown in John's style as mayor.
"He was always there ready to get his hands dirty and I think particularly [over the past year]with the going out every week delivering hot food and food boxes, he always put others first - service before self.
"He was a very respected leader of our town and he will be sorely missed."
Coun Tom Smith said Coun Matthews had been ' a great personal friend'.
He continued: "As Neil said, John put service before self always and I know others who had the privilege of knowing him longer than myself will miss him greatly."
While thoughts of what the town can do to commemorate his name will be considered at a later date, residents will have the opportunity to pay their respects on Monday (March 15), the day of Coun Matthews' funeral.
The cortege will leave Coun Matthews home in Willingham Road, the Beechwood Guest House, at around 9.40am.
Coun Stephen Bunney said: "The cortege will then go through the town, along the main street town at a respectable pace for those who wish to pay their respects in that way to do so.
"However, can I just remind people that we are still in a Covid situation and therefore well-spaced gaps will be required."
At last week's meeting, it was agreed the council's vice chairman / deputy mayor, Stephen Bunney, would carry out the duties of chairman / mayor for the remainder of the municipal year.
Coun Bunney said: "Out of respect, as is customary, any changes to council names or positions will not be done until after the funeral.
"That would take us to the April meeting , when everything is needed to be restarted again in May for the civic year.
"Therefore, the chairmanship remains vacant until the next annual council meeting in May."
•The council vacancy will also not be advertised until after the funeral.
There are already two vacancies on the council and while some enquiries have been made on co-option to the council, the town clerk has confirmed no formal applications have been made.