Town rallies to save Skegness carnival after appeal for funding
New organisers of Skegness Carnival say they have been overwhelmed by support for this year's event after fears in might not go ahead.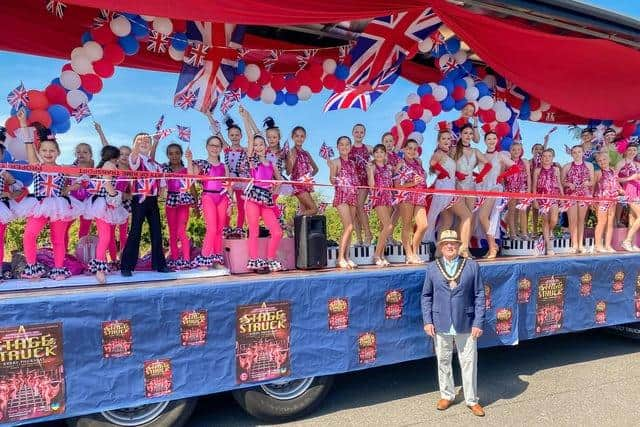 Ist Skegness Scouts leaders Janet Boultby and Caroline Miller thought they were prepared for anything when they took over planning the town's annual parade in August, which this year has the theme of Fairy Tales.
However, last week they needed more than a little magic when they were forced to announce that unless more sponsorship came forward they would have to make the difficult decision over whether to pull the plans.
"We just felt that we couldn't lose the carnival," said Janet, who took over as treasurer last year in time to help with plans for the Christmas market, which the Carnival Committee also organise.
"However we were worried we would not be able to raise enough funds and put out an appeal on social media and am pleased to say we have now ad some sponsorship confirmed."
Skegness Carnival and raising the necessary sponsonship to cover costs has proved a challenge for several years, with Gary Starr Enterainers taking over from the original organisers and then the pandemic bringing everything to a halt.
The event returned last year ired, white and blue glory to celebrate the late Queen's Platinum Jubilee – again run by a new committee led by Skegness Town Councillor and now Deputy Mayor Coun Ady Findley.
More than 30 floats took part in what was hailed 'the people's parade' and a great success.
"What an amazing day!" he commented at the time. "Growing up, I have watched the carnival and even been in it but it was such an honour to lead it and see the hundreds of smiling faces along the way.
"It's been a long time coming but certainly worth all the hard work from the committee members and supporters."
However, with his additional duties he has stepped out of the spotlight this year and handed over the reigns to Janet and Caroline.
The carnival parade takes place on Sunday August 13. There are lots of ways you can get involved – by entering with a float, becoming a sponsor or helping as a volunteer.