Town turns out for funeral of Rasen's 'gentleman doctor'
The depth of sorrow felt by local residents of the passing of former GP Graham Parry was evident on Monday.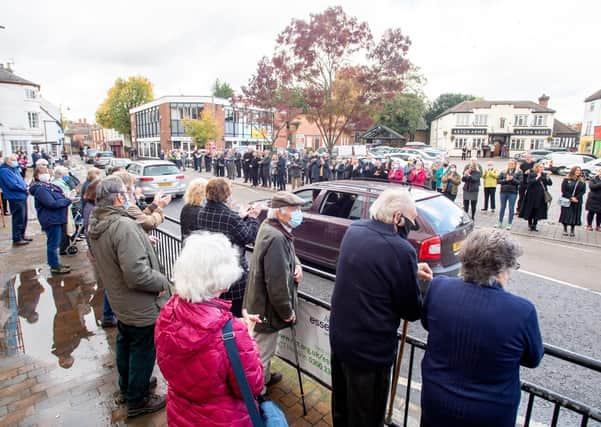 As his funeral cortege passed along Market Rasen's main street and out along the roads of his home village of Middle Rasen, people lined up to pay their respects.
Surprisingly, it is more than 20 years since Dr Parry retired from Market Rasen Surgery but the continued affection in which he was held has been clear to see.
The many tributes paid since his death on September 20, at the age of 80, have reflected on the care he gave his patients, both during his time at the town surgery and later in his role as the doctor for Market Rasen Racecourse.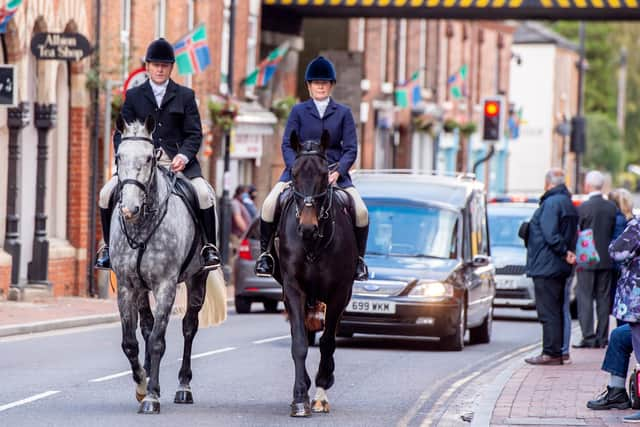 His great love of horses was recognised as part of his funeral, with funeral director Bill Marshall and his wife Diane riding their own horses at the head of the cortege.
Mr Marshall said: "Graham was a great, great family friend; he was like a father to me.
"This was the last thing I wanted to do for him - a fitting tribute to a great man."
Llewellen Graham Parry was born in Burma, but was brought to England two years later when the Japanese moved into the country during World War II.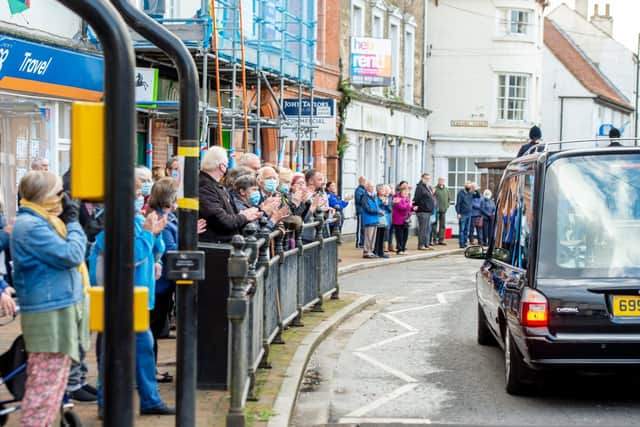 At that time, his father was a member of the Indian Medical Service.
The family settled in Liverpool until his father accepted the post of chief medical officer to the Kuwait government
Educated at Shrewsbury School, the aspiring young doctor went on to Guy's Hospital in London to study medicine.
He qualified in 1965 and served three years at Pembury Hospital, near Tonbridge Wells, and for the final year was obstetric registrar there.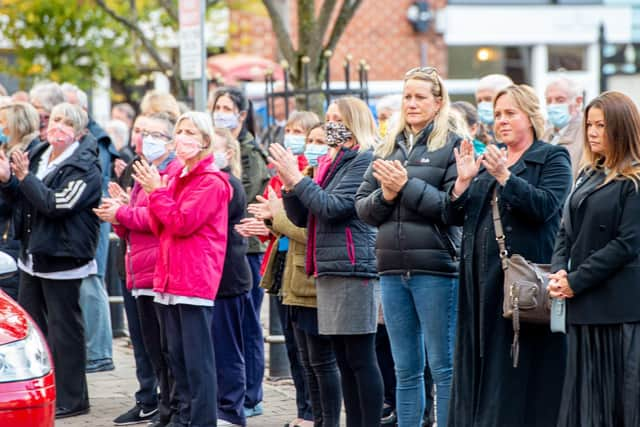 He then spent a period at St Mary's Hospital, Eastbourne, before moving to Market Rasen in 1969, along with his wife Chris and their young family, to take up his first practice as a family doctor in partnership with Dr H G Scott.
In an interview to mark his retirement from the practice in 1999, Dr Parry told the Rasen Mail his arrival at the surgery (then in King Street) came as something of a shock.
He said: "It had no toilets, no telephone and one sink - which was used not only to wash your hands, but also to dispose of certain bodily samples."
Dr Parry fought for the health authority to provide new premises for the practice at the bottom of Gordon Field, where they moved in 1970.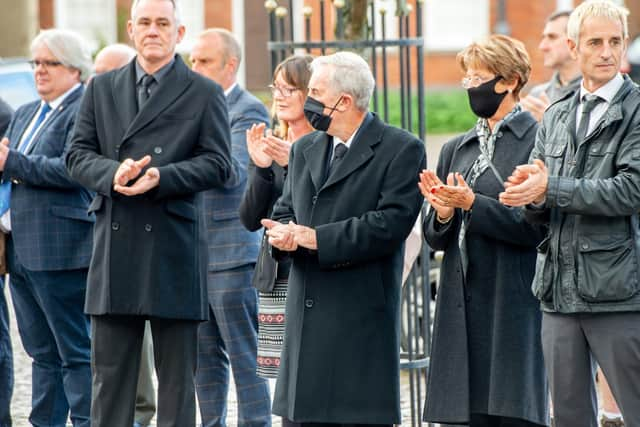 With the number of patients growing a further move into bigger premises.
Dr Rob Weeks, who worked with Dr Parry and remains part of the Rasen surgery team said: "Graham was instrumental in building the current surgery in Mill Road.
"His brother, an architect, designed the building, which opened in 1991.
"It continues to be the centre of medical practice in the town - a far cry from the small two up two down building in King Street where he started his career in Rasen."
Dr Parry described the opening of this building as a highlight of his time at the surgery.
After retiring in 1999, Dr Parry continued his work as the racecourse doctor, retiring from that role in 2005.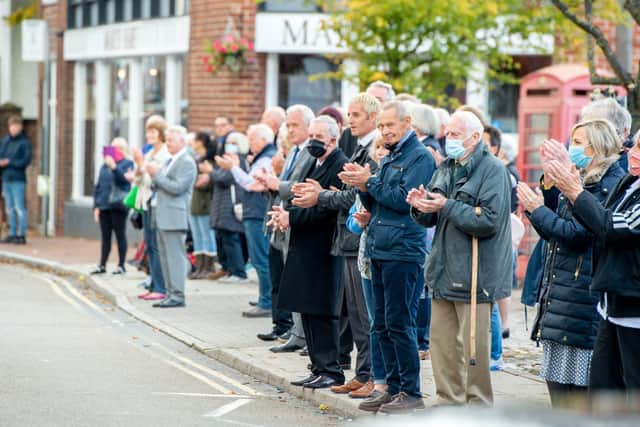 However, his love of horse racing continued and he remained a regular attender at the Market Rasen meetings, as well as further afield at York, Doncaster, Pontefract and even some trips over to Ireland, including Killarney and Galway.
Getting more involved in the racing world, he bought a horse, jointly with Ian Clements, the father of his daughter-in-law Lucy.
Rockwood was trained by Karen Mclintock in Northumberland and went on to have a few wins.
The greatest joy came when, as the complete outsider of the whole field at Pontefract, it took the win at 66/1.
Lucy recalled: "It was a complete surprise to us all, and the unfortunate bookie that took our bets nearly ran out of cash!"
The two owners were naturally overjoyed with the win, as can be seen from the photograph above.
Aside from racing, Dr Parry enjoyed going to 'the local' in Market Rasen for a couple of 'early doors' pints, and met many friends this way.
He also enjoyed a Sunday lunch (cooked by Chris!) and lots of red wine, with his family.
He would often insist cooking the joint in the BBQ outside, even in winter - something not always approved of by Chris!
His three sonsJim, Jonny and Robbie - all live locally, so he loved seeing them and watching his five grandchildren - Archie, Anna, Clemmie, Molly and Henry - grow up.
Ultimately, the thing he loved most was being around his home in Middle Rasen, the Watermill, with Chris.
He was never one to sit about and so always busy doing jobs.
His family describe him as someone who could 'fix anything'.
He spent a lot of time tinkering and mending things.
He was also very talented at joinery and woodwork.
He could also often be out on his old Massey Ferguson tractor, cutting the grass in the fields or just moving stuff around.
In 2016, Dr Parry and his wife Chris celebrated their Golden Wedding Anniversary.
Sadly, two years later Chris died.
Both Dr Parry and Chris will be remembered by many.
Son Jonny said: "Dad was such a hero to us three boys; always there to support us and our families.
"Since his death, we've been overwhelmed by the kindness shown to us, and by all the wonderful memories people have of dad.
"To see the turn out for the cortege was amazing, and we'd like to thank everyone who has sent their condolences.
"He missed mum so much, and now they're together again."