Trac-'tour' of the Wolds
Get ready to roll this Sunday (July 5) as a popular Belchford Church fundraiser takes to the road.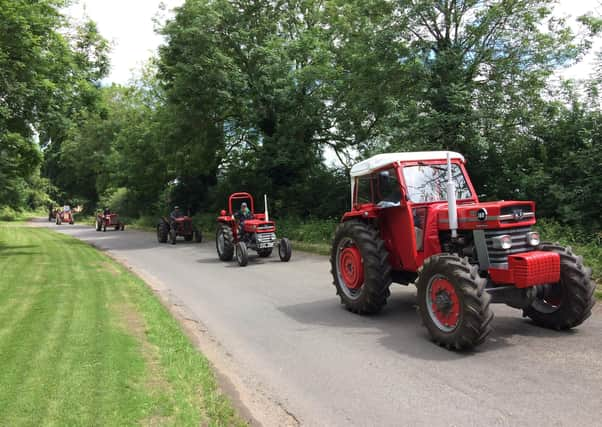 Organisers of the tractor trail have taken the decision to go ahead with the event, but will be following the government's advisory rules and regulations to keep everyone safe.
This year's event will be run entirely from Glebe Farm at Belchford.
Breakfast bacon butties will be served, along with a sandwich lunch and cake at the end of the run.
However, the mid-run snack and drink will have to be provided by the tractor runners themselves.
A lot of the run will pass through agricultural land, thanks to permission being granted by farmers.
For villager safety, the tractors will not be stopping in the village or using the village hall.
The cost is £15 per driver, which includes insurance, breakfast and lunch.
Organisers will only be taking entries on the day, however, to help with catering, drivers are asked to advise of their intention to take part.
Text Jill on 07917 110614 or leave a message on 01507 533397.
Proceeds from the event will go to support St Peter and St Paul Church in Belchford.