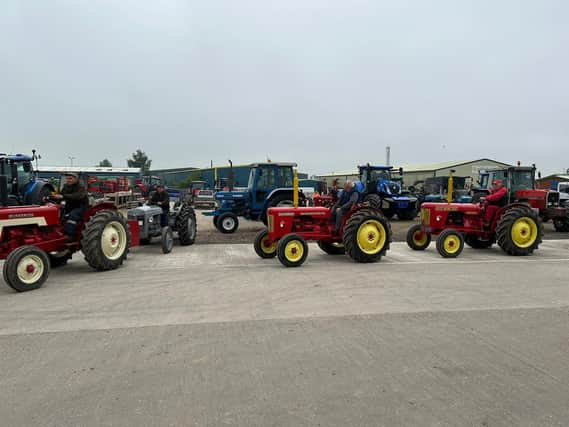 Despite the initial damp and overcast weather, the sun came out at 10am in time for the 43 tractors to set off from Louth's Cattle Market for the Lions's annual fundraising ride around the surrounding Wolds.
Tractors and their riders came from as far afield as the Humber Bridge, Gainsborough, and Skegness, with crowds gathering around the market to watch the farm machinery set off.
The Oldest Tractor was a 1949 grey Fergie, owned by Jim Padley, and the award for the Best Presented Tractor on the Day was a Leyland V8 owned by Guy Simons.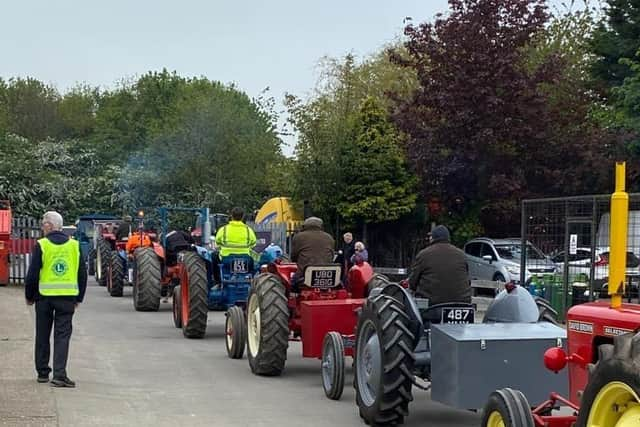 The Peacock and Binnington Award was presented to a 1968 David Brown, owned by Philip Greenfield.
Lions spokesman Derek Blow said: "It went really well, and we've raised quite a reasonable amount."
The Lions have extended their thanks to agricultural machinery dealers Peacock & Binnington for their support during the event, as well as Louth Potato Company and the CattleMarket for their aid with the lunchtime stop.