​Traffic chaos on premium race day
​Rasen residents are calling for action after roads were closed and delays experienced at the high-profile Rasen Rocks racing event.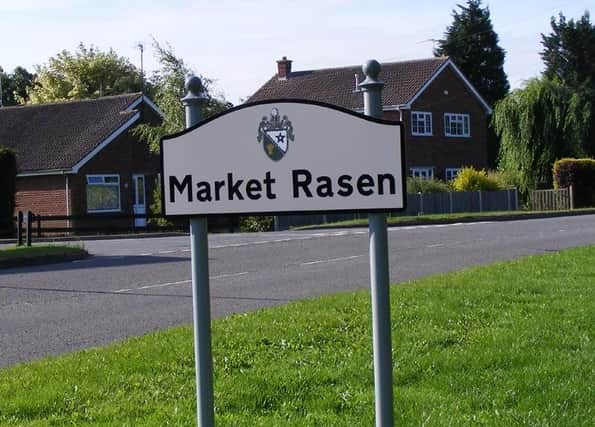 ​Racegoers and residents alike took to social media to air their frustration and local councillor Stephen Bunney was also contacted by a number of people with complaints over what many described as 'traffic chaos'.
Coun Bunney said: "I had several conversations on the night and subsequently regarding the traffic situation, as well as pedestrian behaviour, both before and after the concert.
"The overwhelming number were in the form of complaints and dissatisfaction, although a few were along the lines of 'it is what we expect on big race days' and we have to accept it."
The biggest complaint leading up to the evening of racing was the closure of Caistor Road at the junction with Gallamore Lane and The Ridings, with residents being forced to take what they described as lengthy detours to access their properties.
Coun Bunney said: "It was reported to me that in some cases carers were considerably delayed (and prevented) from attending vulnerable clients.
"The positioning of the closures has also been questioned, which is clearly something that needs to be looked at."
A racecourse spokesman said they had worked with the local authorities both in the build-up to and during the event, with the focus on safely managing traffic.
They said: "As part of these plans, road closures were agreed with Lincolnshire Highways in an attempt to keep pedestrians safe and traffic flowing."
With around 13,000 racegoers in attendance at the Rasen Rocks race meeting on August 19, the traffic management plan was a bid to help all racegoers in arriving and exiting the venue as swiftly as possible.
​The spokesperson for Market Rasen Racecourse added: "Our priority is always to give all our racegoers safe and enjoyable experiences when they join us on course, while also doing everything possible to ensure that our local communities are not impacted, particularly on busier race days.
"We are always grateful to our visitors and those who live nearby for their feedback and constantly review our race day procedures with the local authorities for the benefit of all."
Meanwhile, Coun Bunney, who represents Market Rasen at town, district and county level, says the whole infrastructure of the town needs to be looked at and it is time to go 'back to basics'.
He said: "These problems are not unique to Rasen.
"The infrastructure of Market Rasen roads and car parking (including those belonging to the racecourse) is just not designed for the number of motor vehicles required to transport the thousands of racegoers who attend the showcase meetings.
"Inevitably, serious congestion results as vehicles queue to get into the racecourse car parks.
"Those drivers who are impatient then park in side roads, causing inconvenience for residents.
"The problem is further exacerbated by taxis, hire cars and racegoers who have lifts with drivers not attending the event wanting to turn round and go back into the town, which adds to the congestion and delays.
"We need to go right back to basics, back to the drawing board and start the planning process from scratch."
Some suggestions have already been made of ways to help ease congestion.
These include a designated drop-off zone and/or a park and stride/ride car park.
Coun Bunney added: "Both these ideas would need some out-of-the-box thinking, but I believe it would be productive. Better use could also be made of the coach park area behind Tesco and thought could be given to restricted parking on side streets, but enforcement would be needed for this."