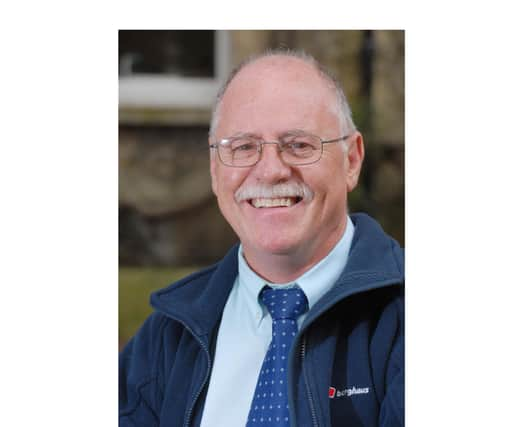 Diagnosed with prostate cancer four years ago, the former district and county councillor continued to serve on the town council until the recent local elections.
He died last week, just two days after his 76th birthday, at his home in Market Rasen, having been cared for until the end by his wife Jane, with the support of Marie Curie Nurses.
Town mayor, Stephen Bunney has led the tributes to a friend and knowledgeable councillor, who really had 'the town at heart'.
"Ken and I joined Market Rasen Town Council within months of each other some 20 plus years ago," said Coun Bunney.
"He was a quiet but passionate man, who was principled about education, social equality, the environment and in his faith."
"Ken served his community as town mayor, district and county councillor.
"He was a good friend to me and was always prepared to give counsel and advice.
"He encouraged both myself and others to undertake public service
"He was a professional, he was a friend and he really did have the town at heart.
"He will be much missed."
Ken moved to Market Rasen in 1999, when he and Jane, who grew up in the town, saw a B&B advertised.
It needed a fair bit of work doing to it, but Ken, who had very practical skills, refurbished the rooms.
Those skills were to come into their own five years ago, when he was instrumental in converting the former Serpentine Street social club into the New Life Church Centre.
He also ran a very successful, specialist model train business, making bespoke engines for customers from pictures, creating the mould and casting the model - precision engineering at its best.
This was all from the boy whose headmaster had told him he 'would amount to nothing.'
In his late 40s, Ken suffered a heart attack and had to give up his work as a car mechanic.
When the doctor asked him what he had always wanted to do, Ken said it was to have an education.
He went to college and did his GCSEs, gaining grades that led to further education and a degree in Environmental Science.
Building on his own experiences, Ken wanted to help young people to realise they could do anything they wanted to do, even if they 'mess up' they should be given a chance.
He wrote a NVQ course, based on go karts, to encourage them. He also worked with people who had strokes and other acquired brain injuries to live the best life possible.
Throughout his many years as a councillor, at all levels, it was those who needed extra support he championed, taking his role on the social services committee very seriously.
A service to celebrate Ken's life will be held at Market Rasen New Life Church Centre at around 4.40pm on Tuesday June 6, following a private funeral.
In lieu of flowers, the family is requesting donations to St Barnabas Hospice Trust (Lincolnshire).