Tribute paid to longest-serving Boston High School headteacher following death, aged 92
​Tribute has been paid to the longest-serving headteacher in the history of Boston High School following her death, aged 92.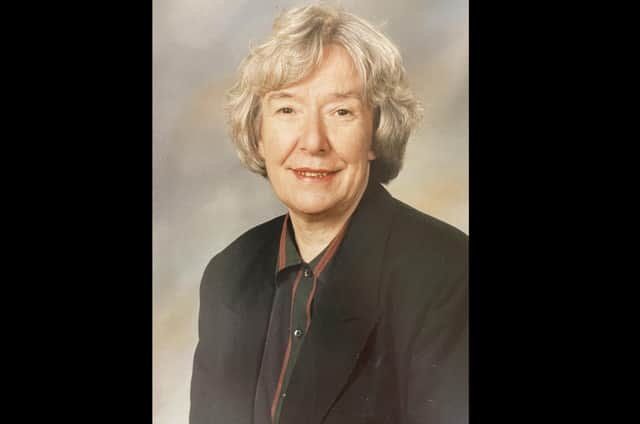 Mary Webb died peacefully at home on August 20 after a brief illness.
Miss Webb took on the role of headteacher at Boston High School in 1968, joining from Forest Fields Grammar School, in Nottingham, where she served as deputy headteacher.
Miss Webb – a French graduate from Aberystwyth University – would remain at the helm until her retirement in 1995.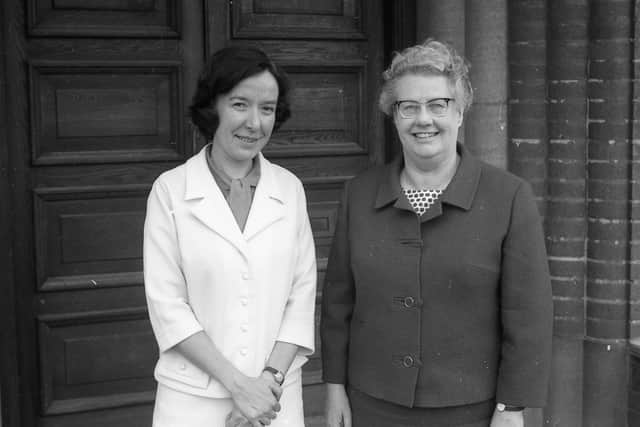 In 1993, she was made a MBE for her commitment to education and her dedication to the school.
Andrew Fulbrook, the current headteacher, described her as a 'remarkable, outstanding, and formidable school leader who always placed students first.'
"Miss Webb will be sadly missed and, in the weeks to come, we will ensure that we mark her legacy, service and extraordinary contributions in an appropriate way here at school," he said.
"Miss Webb remained a friend to our school long after retirement. When she last visited it was a privilege to welcome her back and to spend time with her. My lasting memories will be of a lady who truly dedicated her professional career to the service of young people. Suffice to say, her legacy lives on."
Philippe Servonat, a modern foreign languages teacher at Boston High School, worked with Miss Webb for five years from 1990.
He said: "To some, Miss Webb was a formidable lady, even a little scary at times. You could, for instance, hear a pin drop when she entered the main hall to give an assembly. But if you happened to know her well, she was the most generous and caring person you could ever meet.
"She invested her whole working life to Boston High School and was determined to do her best for 'her girls'. Not only did Miss Webb know all students well, but she was also aware of their family background. She had a fantastic memory."
"She did have a particular affection for France," Mr Servonat continued.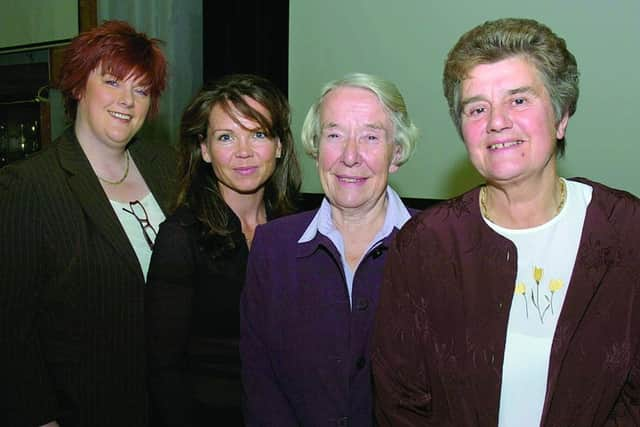 "She even bought an old house near Macon and she was so happy there. Her French was impeccable and our Christmas cards were always written in French. I have many fond memories of our meals at her house with the staff from the Lyon exchange, and the lovely picnics by some castles or manors from the National Trust we had with my parents. A grand lady who evokes so many fond memories by so many people who knew her and who will be sadly missed."
After retiring, Miss Webb moved to Catshill, near Bromsgrove, to be near her sister. She also spent time at her home in France where she would host family, friends, and former colleagues and their families.
A lasting reminder of Miss Webb can be found at the school – a stained glass window she commissioned for the sixth form study room on her retirement. It includes the school motto 'non nobis solum' or 'not for ourselves alone.'
Miss Webb asked for any donations in her memory to be made to the Boston Woods Trust. • A Quaker Memorial meeting will be held in Miss Webb's honour at Barnt Green Friends' Meeting House, in Barnt Green, Birmingham on Friday, (Sept 15) at 2.30pm.