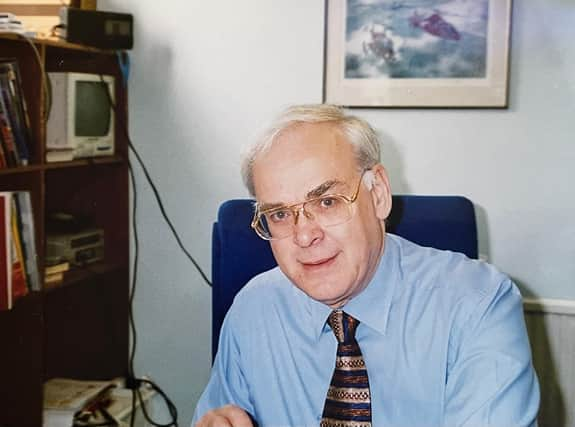 David Bradshaw, whose business Hi-Lite Signs earned him high profile contracts across the country, has died.
David was born in Grimsby in 1939 and, after leaving school, he trained as an accountant and worked for Hodgson Harris & Co in Grimsby.
After meeting his wife Angela, he decided he wanted to be closer to nature so in 1969, David and Angela move to Louth, where David worked as an accountant – firstly with a company called Dixopak and then with Humberstone & Pulford, a local building company on Brackenborough Road in Louth.
David became very interested in sign making, particularly in glass fibre. While working for Humberstone & Pulford, he began renting their empty outbuilding, and, with two staff, began the production of glass fibre signs and his company Hi-Lite Signs was formed.
The company outgrew their premises and later moved to Ramsgate Road in Louth, and then to Bolingbroke Road in Louth.
He employed more than 40 staff, including several disabled workers, for which he was awarded the Fit to Work award, presented by the Duke of Rutland.
Over the years, the company continued to grow and it took over Nash and Hull, a well-known sign company in London, and established branches in Nottingham, Great Yarmouth, Aberdeen and Boston.
His business included contracts with London Underground, London parks including Hyde Park and Regent's Park, and British Waterways.
His wife Angela said that David was an: "amazing and much-respected businessman who was very modest, generous, and kind."
Over the years, he sponsored many local organisations including the Dolphins Swimming Club, Louth Athletics Club and has provided fibreglass canoes for King Edward VI Grammar School.
He was a wonderful husband to Angela for 56 years and a loving and supportive father to his three children Mark, Miles, and Caroline, and a doting grandfather to Alex, Oscar, and Heidi.