TV personality Stephen Mulhern unveils new 'smart casual' style for Butlin's Redcoats
Butlin's Redcoats are set to undergo a makeover at the start of 2024 with the debut of a more 'smart casual' style.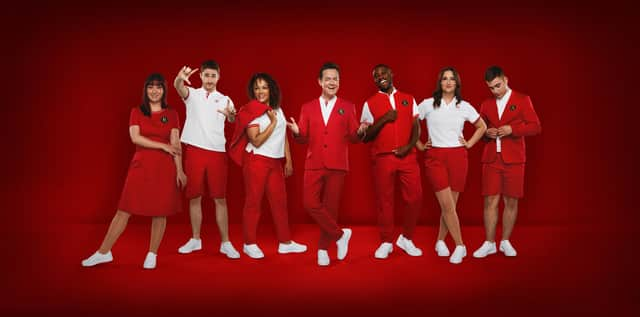 In what is the first redesign in over a decade, the new uniform will offer a contemporary feel while retaining the iconic look.
Current Redcoats were involved in the design process and, following feedback, can now interchange individual pieces to complete their outfits.
TV personality Stephen Mulhern - who began his career as a Redcoat in the 90s and is a regular visitor to the Skegness resort – modelled the new uniform at the launch, when he also unveiled a life-sized statue of himself at Westfield Shopping Centre in his hometown of Stratford.,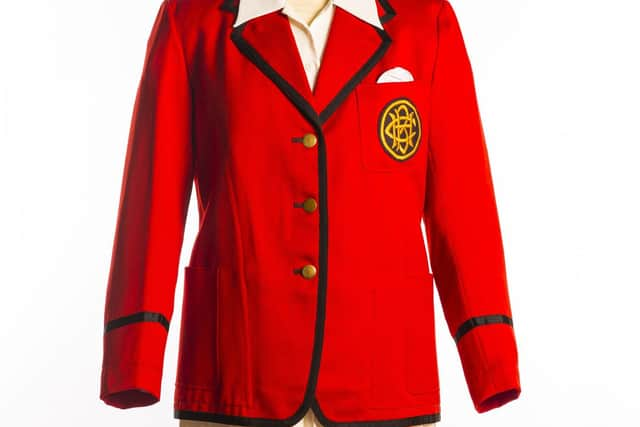 'Redcoats' that have been providing families with jam-packed itineraries of performance, dance, music, magic and more since 1936.
The new-look uniform has been developed by UK brand Jermyn Street Design and will be rolled out at each resort from January 2024. Made using recycled fabrics, it has improved stretch and breathability.
Stephen commented: "To be involved in the new Redcoat uniform launch and for Butlin's to honour me with my own statue is a very proud day for me. Working as a Redcoat in Minehead played such an important part at the start of my career and I recommend this experience as the perfect platform to anyone looking to get into the entertainment world.
"I know first-hand just how much work goes into the role and providing the best holiday experience for families and how fun it truly is. I also know how much pride the brand takes in its uniform, with only trained Redcoats allowed the honour of wearing the jacket, so it's brilliant to have the privilege of launching the new uniform".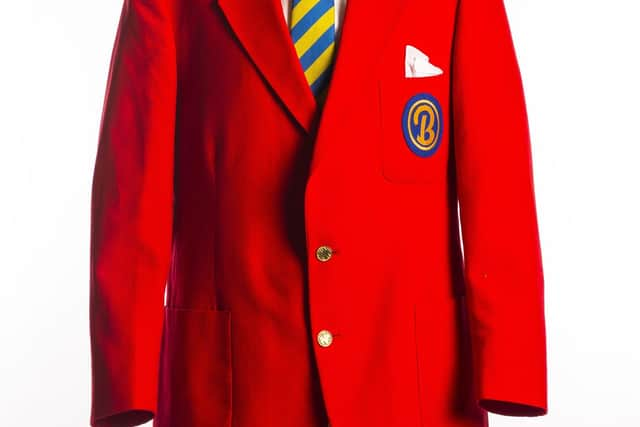 Alongside the new-look uniform, Butlin's is also introducing a brand-new Redcoats Academy in 2024. This exciting new programme will provide all-encompassing training for new recruits who want to develop their career in the entertainment industry.
The Academy has been designed to provide thorough tuition across four different disciplines to prepare new Redcoats for their role. Comprising vocal performance, dance, DJ-presenting and street theatre, the Academy is a comprehensive induction to the world of entertainment.
Mike Godolphin, Entertainment Director at Butlin's, said: "We're incredibly proud of our history here at Butlin's and know that our Redcoats are an iconic part of our brand identity. As the Home of Entertainment, we're delighted to be launching both a new uniform and our Redcoats Academy.
"We know just how fun and rewarding being a Redcoat is and want to ensure we're equipping our wonderful new recruits with the skills and experience they need to get the most from the role. The all-encompassing training programme is a one-of-a-kind experience that we're thrilled to be able to offer.
"Being a Redcoat is the perfect platform to a career in the entertainment industry, so we'd really encourage anyone with an interest in learning more about entertainment and performance to join us on our upcoming recruitment open days".
Redcoat open auditions will be taking place across the country in November. Anyone taking part will need to perform a talent or skill in an energetic, 60 second piece. Open auditions take place in London, Manchester, Birmingham and Bristol next month