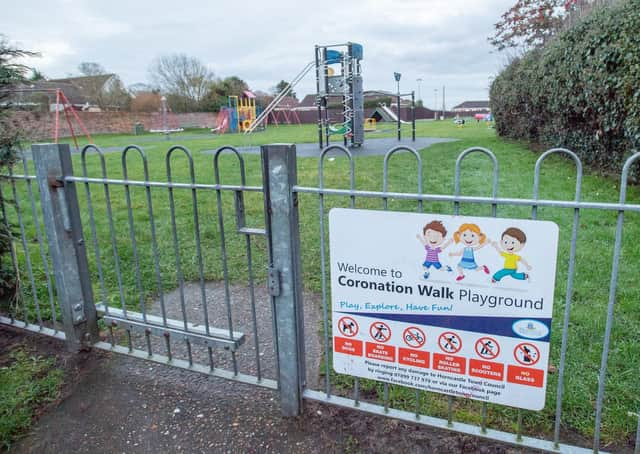 Play parks were officially able to reopen on July 4, and Horncastle Town Council announced it was opening Coronation Walk and Centurion Park last week, but Prospect Street play area remains closed.
In a statement, a spokesperson from Horncastle Town Council said: "Horncastle Town Council is pleased to announce that Coronation Walk and Centurion Park play areas have now reopened.
"The Prospect Street play area will have to remain closed for the time being due to safety issues with the equipment and wetpour surface, but will be reopened as soon as it is safe to do so.
"The town council has put measures in place to make users safe which included deep cleaning and sanitising the equipment before the areas were reopened."
The spokesperson also confirmed that users will be expected to clean the play equipment before and after use.
They continued: "We do not have the resources to regularly clean the equipment 
so are asking users to take their own precautions to keep themselves and their children safe, such as bringing hand sanitiser with you to sanitise hands before and after use, bring wipes to wipe down the equipment before use.
"If the park is busy when you arrive, please consider returning at a later time when it might be quieter, and speak to your children about the importance of maintaining distance between themselves and other children.
"We know how important it is for our children to have the parks back open during the summer months, so please follow the guidance which will be on display in the play areas to keep you and your children safe."