Unveiled: New sculpture inspired by the history of Pilgrim women in Boston
​A new sculpture depicting Pilgrim women in Boston in an era when women were 'viewed as property' has been unveiled.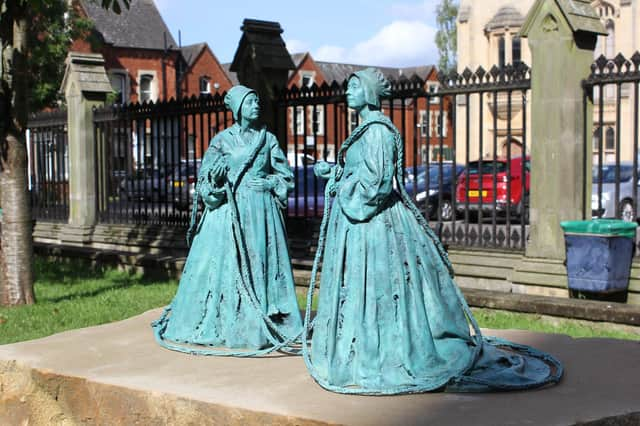 ​Commissioned by arts organisation Transported, the 'Pilgrim Woman: Boston,' was created by the artist Rachel Carter and installed on Wednesday.
A Transported spokesperson explained: "Inspired by the compelling story of families arrested and held in Boston jail in the early 17th century, and refers to the period of time where women were seen as property to own."
The statues, which are around 52cm high, are located between the church and Boston Library, which Transported say is "a fitting location for a powerful message".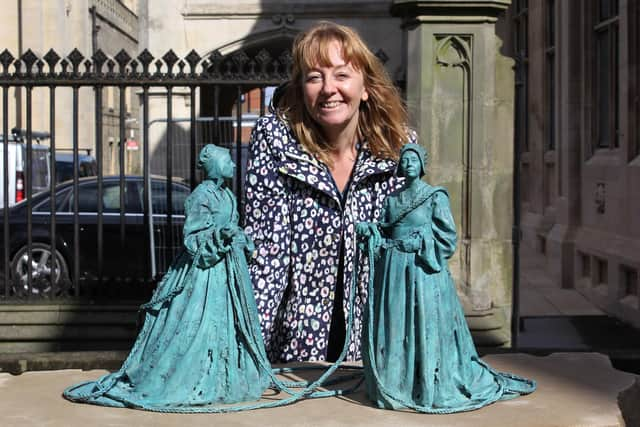 As part of the project, Rachel was scanned in Tudor clothing using digital technology and a 3D print was then cast in bronze.
"What makes this project even more extraordinary is the incredible collaboration of women from both immigrant and non-immigrant backgrounds in Lincolnshire," the spokesperson went on. "Over 100 ancient weaving kits were created and delivered to local women surrounding Boston. The result? A beautifully woven braid that surrounds the Pilgrims, symbolizing their unity in the quest for religious freedom and tolerance. It sheds light on the historical bondage of women to their male counterparts, and the binding of their religious beliefs, and encourages dialogue about the role of women in society today."
Dr Anna Scott of Transported added: "Not only has Rachel created a beautiful sculpture stemmed from her fantastic historical research, but the artwork also brought together residents of Boston to have an opportunity at a new creative skill and by being part of the process has given the community ownership of this new feature in the town."
The project has been supported by Transported, Arts Council England, Pangolin Editions Foundry, and Boston Borough Council.