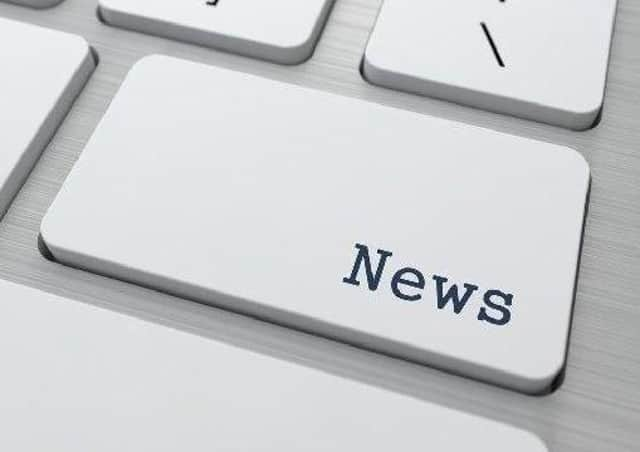 Councillor Richard Davies, executive member for highways and transport at Lincolnshire County Council, said:"With over 5,500 miles of roads across Lincolnshire, this multi-million pound government funding will provide a welcome boost for our road and transport network.
"What this will allow us to do is spend more money on roads maintenance – including fixing potholes, repairing pavements, resurfacing and improving our roads.
"We've been determined throughout this time to keep our key highway maintenance schemes going and ensure our roads are safe for key workers and those making essential journeys.
"We have adapted the way we work to keep crews safe, and to take advantage of quieter roads to carry out bigger projects with less disruption to drivers.
"The other element of this funding is to help bolster sustainable transport.
"In line with the government's latest advice for those returning to work to try and walk or cycle if they can, we're looking at how we can help support that message and take advantage of the upsurge in people walking and cycling during the lockdown.
"Our largely rural county has its own unique challenges when it comes to sustainable transport, but we're putting together tailored plans for each of our large settlements to help embed active travel into our communities.
"This Government funding will allow us to accelerate those plans."
The council is pro-actively looking at areas where temporary and permanent measures could be put in place to make journeys easier and faster for cyclists. This might include extending and joining up existing cycle paths, or creating temporary bike lines in large towns and Lincoln.
The council is also looking at routes to schools to see how walking and cycling routes could be immediately improved to help families when the time comes to return.
Coun Davies added: "We need to be sure that whatever measures we put in place will have the right impact and actually be useful to our residents.
"We're busy assessing what options this funding gives us to encourage people to walk and cycle more as lockdown begins to ease."
News of around £20m of Government investment in Lincolnshire's roads has been welcomed by Councillor Richard Davies, Executive Member for Highways at Lincolnshire County Council.A multi-billion-pound infrastructure package was announced by Transport Secretary Grant Shapps yesterday (Thursday).
Drivers and cyclists beginning to return to England's streets will benefit from a £1.7bn Transport Infrastructure Investment Fund to improve roads, repair bridges and fill in millions of potholes.
The latest news has been welcomed by Councillor Davies.
In a Tweet, he said: "I believe this equates to an extra £20m for Lincolnshire, based on road length and previous announcements.
"Will help towards potholes and improving cycling and walking!"
Speaking yesterday, Mr Shapps said: "There has been a monumental effort in every corner of the country to slow the spread of the coronavirus and protect our NHS.
"However, the battle is not over yet and we urge everyone to keep up the good work and only travel when they need to.
"To help those who do have to use public transport or get out on the roads to do their jobs, we've been accelerating infrastructure upgrades to make sure that, as we gradually reopen our society, everyone can benefit from smoother and safer journeys with better connections for our future."
The package will target around 11 million nuisance potholes, and will also see smaller improvements completed to upgrade local networks, such as enhancing road safety at key locations and the installation of priority bus lanes.
On top of this fund, the government is also accelerating more than £175 million worth of work during the quieter period across our road and rail network while people follow the guidance to avoid unnecessary travel.