Venue and line-up for Skegness Reggae and Ska Weekender confirmed
The venue and line-up for this summer's Skegness Reggae and Ska Weekender have been confirmed – and the organisers say this is just the beginning of a new era of major events in the resort.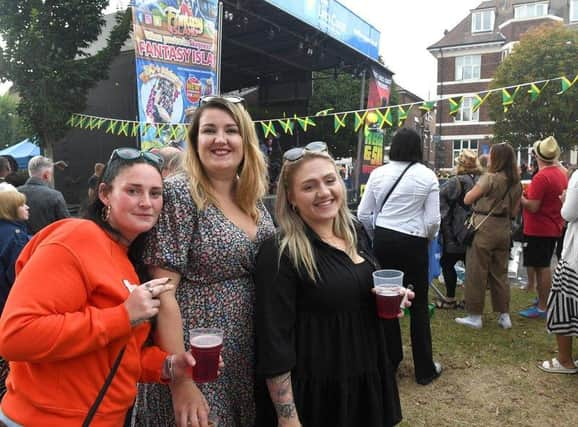 There had been concerns the 4th annual festival would not happen this year following the demise of the original organisers and funders Visit Lincs Coast Destination (BID) last year.
However, local businessman Taj Bola said the event was too important to the town to be lost – and last week announced to our newspaper that the dates would be June 30 to July 2.
This week he announced the venue would be the grounds of his hotel, the Royal Hotel – with headline acts being Kinston, Zeb Roots, Irootz, Reggae, on the Rocks, Sole Bouncers, Marley Experience and Rude Six.
Also featured over the three days are:
* Caribbean Cuisine and barbecue
* Licensed bars in association with Redstripe and Bacardi Uk
Mr Bola said: "We are excited to announce the venue and line-up of the Skegness Reggae and Ska Weekender
."The BID did an excellent job in bringing the festival to Skegness and in its previous location in Scarbrough Avenue it has grown year on year.
"However, because it is a free event it comes at great cost and whereas the BID used funding provided by levy payers we have no such budget.
"That is why we decided to use the beautiful grounds of the Royal Hotel.
"It is close to a major car park and not far from the town centre and we will be able to run it without road closures.
"We are also organising before the main summer season, giving an early opportunity for other hotels, guest houses and businesses in the town.
"It is our overall aim to extend the season from March until the end of December and we hope other businesses will also do their bit to achieve it.
"Many people ask me why when the town needs help I step in every time. But I believe with success you should give something back.
"There are those who do – but many do not.
"This is a great resort and I want to make it even better."