​A protest against ELDC's plans to create a 3G football pitch at the Wood Lane playing fields and the dilapidation of Charles Street recreation ground took place on Saturday (March 11), with around 100 people turning out to make their feeling heard.
People of all ages and from all walks of life attended the protest, a mix of residents and district and town councillors, which luckily saw warmer temperatures and bright sunshine, in sharp contrast to the snowfall and sub-zero temperatures the previous day.
One of the leading voices is Lynne Cooney, who said:"We had a really good turn out and it all went off peacefully and it was lovely to see children and people of all ages turn up.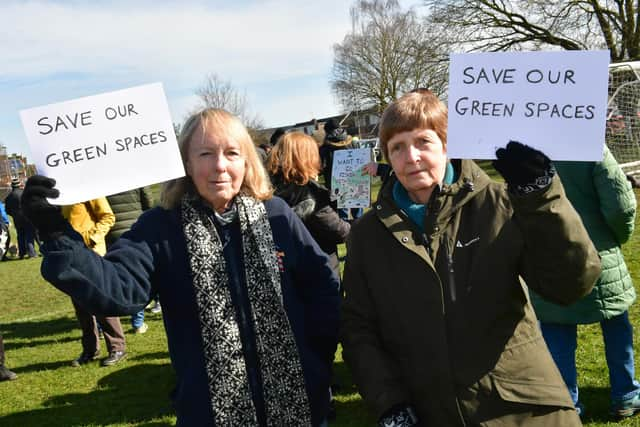 "We got our point across to ELDC that they can't take away green spaces – this is our town, Louth belongs to Louth and we should have a say in what happens in our town."
He said: "The protest was a positive step in our fight to protect Wood Lane Playing Field. Big thanks to the 70 people who gathered on the field to protest over East Lindsey's plans to destroy it.
"Louth needs a new large piece of land, devoted to the development of football in the town. If anyone can help with this, please make yourself known to the football community and you really could be the hero who drives football to the next level in our town.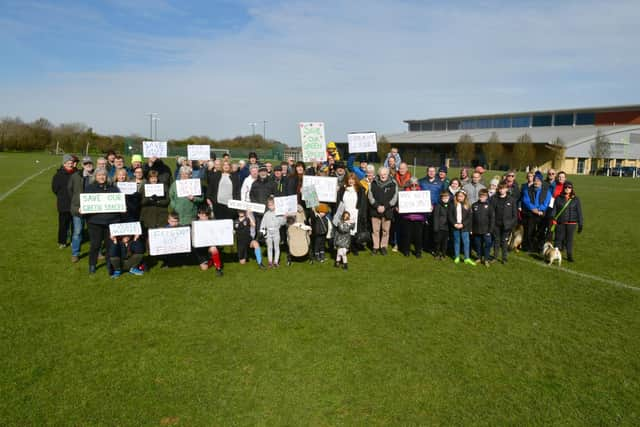 Louth residents Brenda and Raymond Bean added: "We have walked on this field every day since we moved to Louth in 1984. It is the best and most accessible green space on this side of Louth and it should never be taken away from the community."
An East Lindsey District Council spokesman said that ELDC is still very much working with Louth Town Council on this, who are considering whether to take it on as a community asset.
The spokesperson said: "The Council will soon be meeting with Louth Town Council as we explore further options with them to see what more valuable and productive uses the Charles Street Recreation Area could be put to as we go forward."
The spokesman also confirmed views from the public will be considered as part of the planning process for the 3G pitch, but that there is a "clear demand for more modern, year-round, all-weather football and sporting facilities in Louth":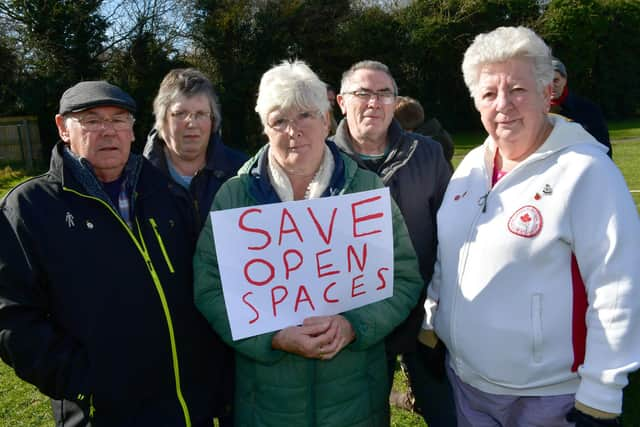 "We hope that offering new pitches and training areas within the same space can help to increase access and participation and offer an enhanced place for residents of all ages to play, exercise and socialise together."
The plans will be discussed at Louth Town Council's meeting tonight (Tuesday).