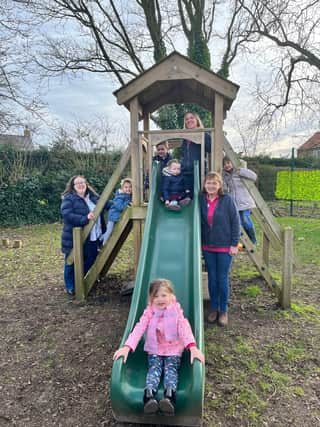 Donington on Bain Preschool, which operates out of the village's primary school and is used by 27 local families, has been served a notice by Lincolnshire County Council to leave at the end of this summer term as the primary school has grown in size to the extent that the school now needs the classroom the preschool runs from.
An independent, charitable organisation, the preschool, which is was developed from the local playgroup, which has been operating in the village for 50 years in 2023 and has just seen their most successful year it its history.
Catherine Lievesley-Warne, chairman of trustees for the preschool, said: "It's ironic we've just had our best year ever – and now we've got to leave. There's a childcare crisis in the country, and early years provision is being massively overlooked."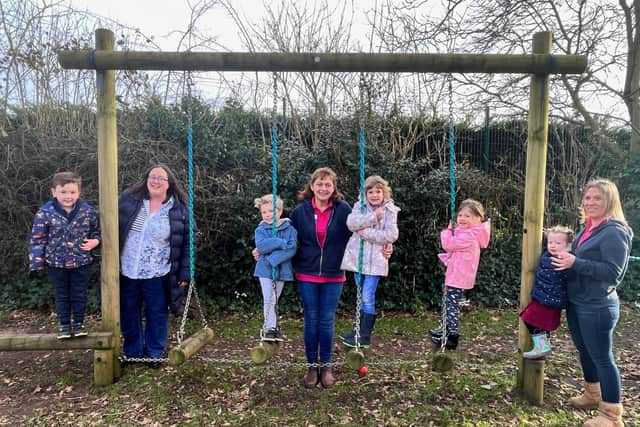 Geraldine O' Neill, sustainability and development manager at Lincolnshire County Council, said the county council had been "working with the pre-school to find them an alternative location within the area":
"Growing pupil numbers at Donington on Bain Primary School mean they will require extra space for their four to 11-year-olds.
"We have been working closely with the primary school and pre-school to consider all possible solutions.
"Having looked at the options, it has become clear that the primary school will require the use of the classroom currently used by the pre-school."
Mrs Louise Anyan, headteacher at Donington on Bain Primary School, said: "The number of pupils on role at school has continued to increase and the school needs the classroom, but over the past few years the school, preschool and Local Authority have worked together to get a result and I can't emphasise enough the amount of work that has gone into finding a solution for all parties, and we do hope the preschool continues to thrive in their new location.
"We didn't want this outcome, but it's not for a lack of trying and everybody has worked so hard to come to a resolution and maintain the provision onsite."
With the preschool faced with closure, and six members of staff at risk of redundancy, the preschool's staff and trustees immediately began searching for other premises.
Thankfully, after making enquiries with numerous venues, the preschool has managed to find a new location at Scamblesby village hall, around five miles away, which they aim to have up and running for the autumn term.
Sue Waller, spokesman for Scamblesby village hall, said it was a "pleasure" to give the preschool a new home:
"When we heard they were looking for a new home we were happy to help, it's a sitution that works for everyone – it's a good, all-round solution."
​"We've been very lucky with finding Scamblesby hall," said Rae Grant, manager of the preschool, "They've been so welcoming and as they're a registered charity too, they were more than willing to help."
The village hall's committee has now got to work making some adjustments to the hall and its outdoor space to accommodate the preschool, with a view to being up and running by​​​​​​​​​​​​​​​​​​​​​​​​​​​​​​​​​​​​​​​​​​ September 2023.