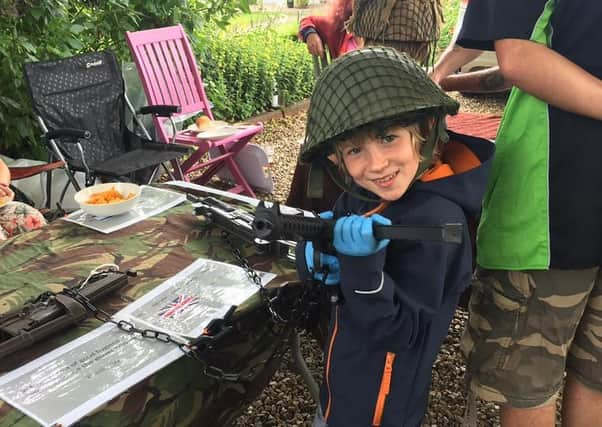 At 10.30am, the Red Arrows flew over, with trails of red, white and blue smoke.
It was resident Viv Wood who applied for the flypast from the Lincolnshire-based RAF display team.
She said: "I was gobsmacked when Red 8 rang me on Friday to say they were doing a flypast for us on the way back from Scarborough!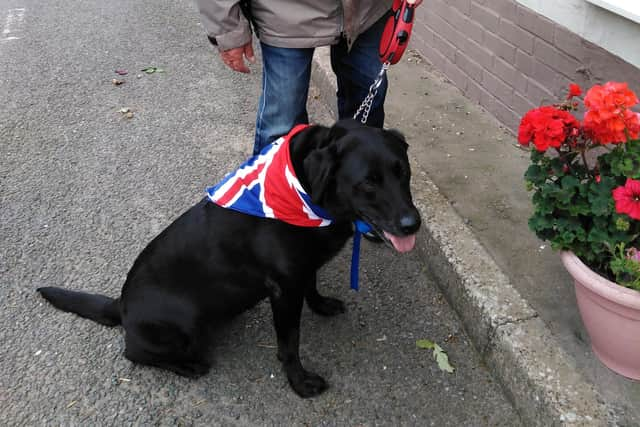 "We were even listed on their published itinerary."
The day also saw statues and tributes, table top sales outside people's houses and a four-legged tribute - Gooney, Ted and Meg - to the animals who serve in the armed forces.
People were reminded to observe the two-metre social distancing rule, and hand sanitisers plus hand washing stations were in place for everyone to use.
Live music was provided by The O'Claires and the Grasby Minstrels.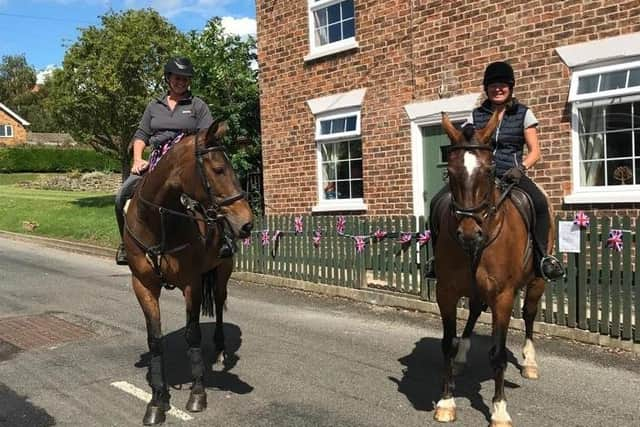 And in a fitting memorial to resident Coun Lewis Strange, who died recently, The O'Claires sang 'Fields of Gold',
Photographs are courtesy of a number of Grasby residents